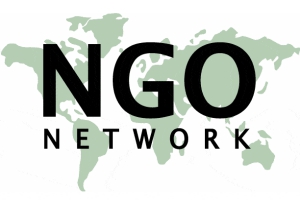 Advantages of NGOs
9 ADVANTAGES OF NGOs: THE BENEFITS OF SETTING-UP A FOUNDATION

Advantages of NGOs: If you are currently running an organization that is unregistered with the Corporate Affairs Commission, or you are an individual or group with interest in the advancement of a political, educational, religious, literary, scientific, social/cultural development, sporting or charitable causes, or you may be looking to establish a Non-Governmental Organization (NGO); here are the advantages and benefits you or your group will derive from registering your organization under Part "C" of the Companies and Allied Matter Act, Cap C20 Laws of the Federation 2010.
Right to Acquire Assets. When your organization is registered with the Corporate Affairs Commission by way of incorporation, it then becomes entitled to acquire land, own fixed assets and/or incur liabilities under its common seal. It is illegal for an unregistered organization to buy, hold or sell land anywhere in Nigeria.

Protection from Personal Liability. You can buy, acquire and register your financial stakes and assets in the name of your NGO. This is a very smart way of protecting yourself from unlimited liability for untoward happening such as bankruptcy, foreclosure, judgment debt, or divorce etc. Your assets and property registered in the name of your NGO can never be targeted or attached for the satisfaction of any debts you have incurred or be used for the settlement of a judgment creditor or your estranged spouse after a bitter divorce proceeding. You are better off outsmarting an ugly situation in future than be sorry!

Corporate Entity. As a corporate body, your organization's dealings and engagements with the public will improve. The NGO can sue to enforce its legal rights or be sued through its incorporated trustees.

Structured Financial Plan. Having an NGO can afford you a tax-free mechanism for activities you are carrying-on under the NGO. NGOs are deemed not-for-profit and tax exempted. You can develop a structured financial plan that allows your organization to do business devoid of tax liabilities. This is called "tax avoidance". Tax avoidance is a legitimate way of reducing or eliminating your tax obligation. Tax avoidance is not "tax evasion" which is illegal!

Stability and Responsible Leadership. The registration of your organization can suggest that there is an effective and responsible leadership in place. The public will perceive same as being stable than an unregistered organization. Political parties, government, donor agencies, financial institutions, charity organizations and other NGOs will want to partner with an organization to further common goals (if it is registered).

Perpetual Succession. This means your NGO has an unlimited lifespan and will continue to exist even if the founder or trustees die or leave the NGO. An NGO's existence will only cease if it is formally wound up by the Order of Court. Amongst other benefits, this allows your organization to outlive you and even generations to come.

Access to Credit. Registering your NGO can afford you access to credit from official lenders and financial institutions. You can use a loan facility to promote your organization's activities, finance a mortgage, acquire land or fixed assets. Banks will want to see proof of registration with the CAC as a condition precedent to giving loan.

Name Preservation. Once your organization is registered, no one can use same name or name similar to it throughout Nigeria. This has the benefit of protecting your corporate image and name from unauthorized use.

Banking. A bank account is an important asset to your organization because it is one of the clearest signs that you are transparent. Some private persons, government, donor agencies and other NGOs will not be comfortable writing you a cheque for your organization in your own personal name. A bank account for your NGO would show it's a corporate entity and is ready to receive financial donations. You need to provide proof that your organization is registered with the Corporate Affairs Commission to be able to open an account with a bank.
WHAT TO DO NEXT?
If you want to register your organization, you are taking the right step in the right direction. Registering an NGO would effectively confer numerous benefits for growth and sustainability. It is recommended that you seek proper legal guidance from an accredited Solicitor of the Corporate Affairs Commission to assist you with the pre and post incorporation matters of your organization, and to pin down key issues related to the governance structure and internal affairs of same. To get started with setting up your Foundation or registering your NGO, request consultations at +2348187019206, 08039795959 | Email: lexartifexllp@lexartifexllp.com | Website: www.lexartifexllp.com.
EDOABASI UDO is a Barrister, Solicitor and Transaction Adviser at Lex Artifex, LLP.
© COPYRIGHT WARNING!
The permission given to freely copy this article is only on the condition that BARR. EDOABASI UDO is referenced and duly acknowledged as the Author using the following format: "This article was written by Barr. EdoAbasi Udo. View the original article at http://lexartifexllp.com/advantages-of-ngos-benefits/". Note that any copyright infringement shall be punishable under applicable law.
Advantages of NGOs