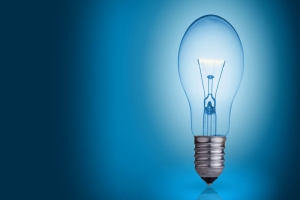 Koste van patentering in Nigerië
KOSTE van patentering in Nigerië
Lex Artifex LLP, 'n Intellektuele Eiendom Law Firm in Nigerië het die IP Helpdesk om besighede te help om hul intellektuele eiendom te beskerm bekendgestel (IP) en die handhawing van hul intellektuele eiendom (IPR) wanneer om sake te doen in of met Nigerië. Hierdie publikasie gee 'n oorsig van die koste van patentering in Nigerië.
Alle fooie is in die Verenigde State dollars ($) en sluit al die regering fooie en / of prokureur fooie.
S / N

ITEMBESKRYWING

FOOIE $ (dollar)

1

Soek

99

2'n

2b

Indiening van 'n aansoek - (konvensie)

Indiening van 'n aansoek – (nie-ooreenkoms)

299

399

3

Bykomende koste vir eise van meer as 10, per eis

99

4

Beweer konvensie prioriteit

199

5

Indiening versoek om substantiewe ondersoek

599

6

Indiening versoek om Nuwe navorsing

699

7

Die verkryging van 'n patent sertifikaat

159

8

Betaling van annuïteite uit 2nd na die 20ste jaar

2nd om 3rd jaar

4ste om 6ste jaar

7ste om 9ste jaar

10ste om 12ste jaar

13ste om 15ste jaar

16ste aan 20ste jaar

199

299

399

799

999

1299

9

Die verkryging van 'n sertifikaat getuig betaling van jaargelde

129

10

Boete vir laat hernuwing van Patent

199

11

Aansoek om verlenging van tyd tot te betaal

129

12

opdrag, samesmelting, lisensie, en / of opname van belang in 'n patent

299

13

Boete vir laat registrasie van opdrag

199

14

vertaling fooi (Per 100 vreemde woorde in Engels)

19

15

| | | |
| --- | --- | --- |
| Wysiging en / of wysiging van besonderhede in een patent of hangende aansoek | | |

199

16

uitbetalings (Bv. posgeld, bankkoste, ens)

49 – 99

17

Indiening van 'n kennisgewing van die opposisie of 'n appèl

399 – 799

18

Reaksie op 'n aansoek om die opposisie of 'n appèl

399 – 799

19

Die verkryging van gesertifiseerde afskrifte van ander dokumente

99
OOR LEX Artifex LLP
Lex Artifex LLP, 'n regsfirma in Nigerië, bied 'n volle omvang van die handelsmerk, patent, en industriële voorbereiding en vervolging dienste ontwerp aansoek. Ons span bestaan ​​uit IP Prokureurs & Solicitors wat spesialiseer in die kommersialisering van intellektuele eiendom en die handhawing van intellektuele eiendomsregte. Lex Artifex LLP is gelisensieer deur die Nigeriese IP Kantoor.
Om te leer oor die IP Helpdesk en hoe ons jou kan help met IP dienste in Nigerië, stuur 'n epos: lexartifexllp@lexartifexllp.com; oproep +234.803.979.5959.
Intellektuele Eiendom Practice Group Lex Artifex LLP se
Koste van patentering in Nigerië