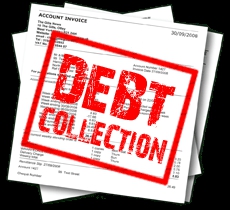 Debt Collection Lawyers in Nigeria
SKULDINVORDERING prokureurs in Nigerië
As jy gekonfronteer word met 'n onafgehandelde rekening of 'n saak van bedrog in die loop van jou transaksie met 'n individu of 'n maatskappy in Nigerië, dan moet jy 'n veilige, doeltreffende, koste-effektiewe en professionele skuldinvordering en herstel dienste in Nigerië.
Op Lex Artifex LLP, Ons is nie 'n versameling agentskap. Ons is versameling prokureurs wat versameling en litigasie dienste regdeur Nigerië as 'n bedrewe wyse waarvoor uitstaande skuld word vinnig en doeltreffend verhaal vir kliënte.
Die skuldinvordering prokureur by Lex Artifex LLP, moenie moed opgee nie op enige onbetaalde rekening, maak nie saak hoe moeilik om die betaling bewys te wees. Ons verteenwoordig beide Nigeriese en oorsese kliënte: individue, dienste maatskappye, vervaardigers, handelaars, finansiële instellings, regeringsagentskappe,
as well as law firms both directly or through their collection agencies

.
Vir rekeninge ontvang deur die versameling agentskappe, ons kontak die skuldeiser slegs met versameling agentskap toestemming.
Our mindset is to provide successful recovery of your debt collection claims quickly and efficiently whether that entails taking the debtor to court or not

.

We use fast and aggressive legal strategies to collect your money

.
Rekeninge en fooistruktuur
Ons gebeurlikheidsplanne pryse wissel van 5% – 50% afhangende van die tipe van die versameling en die bedrag van die eis. vir litigasie, Ons vra 'n 5%
non-contingent suit fee to apply against our contingent rates

.

Flat rates are also available on request

.
Vir meer inligting oor die Lex Artifex LLP skuldinvordering diens te leer, asseblief direk kontak vir 'n lid van ons span of e-pos lexartifexllp@lexartifexllp.com. Die prokureurs is vaardig in die Engelse taal en werk met nie-Engelssprekende kliënte deur middel van taal vertalers.
Kommersiële Skuld Recovery Practice Group Lex Artifex LLP se