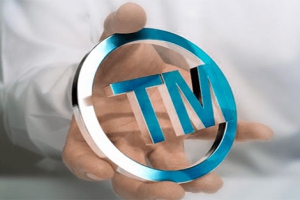 Trademark Attorneys in Nigeria
TRADEMARK ATTORNEYS IN NIGERIA
As jy 'n besigheid en 'n woord, simbool, frase, logo, ontwerp, of 'n kombinasie van dié wat jou goedere of dienste,

it is important that you consider trademark filing and protection in Nigeria

– (Nigerië die feit dat een van die hubs vir grensoverschrijdende handel in die wêreld).
Lex Artifex LLP bied 'n wye verskeidenheid van handelsmerk aansoek en vervolging dienste in Nigerië.

As accredited trademark attorneys in Nigeria

, Ons bied ons kliënte met tydige,

cost-effective and top-notch trademark services

.
Ons is gelisensieer as IP Prokureurs deur die Nigeriese IP Kantoor (dit wil sê. die handelsmerke, Patente en ontwerpe Register van die Kommersiële Reg Departement van die Federale Ministerie van Nywerheid, Handel en Belegging van Nigerië.
Ons spesialiseer in die kommersialisering van intellektuele eiendom en die handhawing van intellektuele eiendomsregte in Nigerië. Ons span kombineer kundigheid in die voorbereiding en die vervolging van aansoeke vir handelsmerke by die Nigeriese Handelsmerk Kantoor en verskaf regsmenings oor intellektuele eiendomsreg, oortreding en geldigheid kwessies.
Ons verteenwoordig Nigeriese en internasionale kliënte op IP indiening in Nigerië, portefeuljebestuur IP, en opstel van lisensiëring reëlings.
HANDELSMERK DEPOT PROSEDURES in Nigerië
Die volgende besonderhede is belangrik vir elke aansoek om handelsmerk in Nigerië:
1. Indiening gemaak vir 'n skoolhoof deur 'n geakkrediteerde handelsmerk prokureur in Nigerië.
To act for clients

, ons aanvaar 'n Volmag net onderteken, met volledige besonderhede van die naam, adres en nasionaliteit van die kliënt / aansoeker.
2.
The delivery time for a Preliminary Search Report to confirm the mark's distinctiveness from existing and pending registrations is within five

(5) besigheidsdae.
3. Waar die handelsmerk is aanvaarbaar vir registrasie, 'n Aanvaardings brief uitgereik sal word deur die Registrateur van Handelsmerke.
4. Die handelsmerk sal gepubliseer word in die Nigeriese handelsmerk Journal en sal oop wees vir die opposisie wees vir 'n tydperk van twee (2) maande vanaf die datum van advertensie.
5. Indien geen besware teen die registrasie van die handelsmerk ontvang binne die gespesifiseerde tydperk of geen besware gehandhaaf, 'n Sertifikaat van registrasie word uitgereik deur die Registrateur. wanneer uitgereik, die Registrasie Sertifikaat sal die datum van aanvanklike indiening as datum van registrasie weerspieël (dit wil sê. datum van indiening erkenning).
6. 'N Handelsmerk geregistreer kan word óf in ronduit (swart en wit) kleur of in 'n ander kleur formaat. Maar, indien dit in 'n ander kleur formaat, die beskerming sal beperk word tot daardie kleur net. As dit is duidelik (swart en wit), die registrasie beskerming bekostig om alle kleure van aanbieding van die handelsmerk.
7. As jy wil 'n gesamentlike handelsmerk te registreer (wat insluit beide woord elemente en figuurlik elemente), die eksklusiewe reg om die handelsmerk te gebruik, is beperk tot 'n gebruik van die handelsmerk in die presiese opset of wyse waarop dit ingedien is en geregistreer. As 'n kliënt wil die woord element van sy handelsmerk afsonderlik gebruik van die logo (of andersom), dan die registrasie vir 'n ander handelsmerk insluitend net die woord of figuurlike elemente is nodig ten einde 'n afsonderlike beskerming bied.
8. Die eerste-tot-lêer reël is van groot belang vir die registrasie van die handelsmerk in Nigerië. Indien twee of meer aansoeke is identies of soortgelyk net die eerste aansoek sal gegee belang vir registrasie.
9. Geregistreerde handelsmerke in Nigerië het 'n aanvanklike geldigheid van sewe (7) jaar vanaf die datum aansoek en kan vir onbepaalde tyd hernu vir verdere periodes van veertien (14) jaar.
10. Dit is nie nodig vir 'n handelsmerk te wees in gebruik in Nigerië sodat dit geregistreer te word.
We are your progressive partner

! Vir 'n besigheid gefokus IP advies, handelsmerk aansoek in Nigerië en regsverteenwoordiging in Nigerië, bel asseblief +234.803.979.5959, of e-pos lexartifexllp@lexartifexllp.com. Ons sal gelukkig wees om jou te help!
Trademark Attorneys in Nigeria