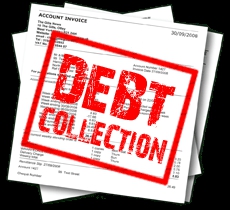 Debt Collection Lawyers in Nigeria
Nijerya'da BORC COLLECTION VƏKİLLƏR
Bir həll hesabı və ya Nigeriyada fərdi və ya şirkət ilə əməliyyat zamanı fırıldaqçılıq bir halda qarşı-qarşıya varsa, sonra bir təhlükəsiz ehtiyac, səmərəli, səmərəli və Nigeriya professional borc toplanması və bərpa xidmətləri.
Lex Artifex LLP, bir kolleksiya agentliyi deyil. Biz borclar tez və səmərəli müştərilər üçün bərpa olan bir təcrübəli vasitə kimi Nigeriya ərzində toplanması və məhkəmə xidmətləri təmin kolleksiya vəkillərin var.
The borc toplanması vəkillər Lex Artifex LLP, hər hansı ödənilməmiş hesabına qədər vermir, olursa olsun ödəniş əldə olması sübut edir nə qədər çətin. Biz həm Nigerian və xarici müştərilərə təmsil: şəxslər, xidmətlər şirkətləri, istehsalçıları, tacirlər, maliyyə institutları, dövlət orqanları,
as well as law firms both directly or through their collection agencies

.
Toplanması agentlikləri vasitəsilə qəbul hesabları, biz yalnız toplama agentliyi icazəsi ilə kreditor əlaqə.
Our mindset is to provide successful recovery of your debt collection claims quickly and efficiently whether that entails taking the debtor to court or not

.

We use fast and aggressive legal strategies to collect your money

.
Faturalandırma və HAQQI STRUKTURU
Bizim fövqəladə qiymətləri üçündür 5% – 50% toplanması növü və iddia məbləği asılı olaraq. məhkəmə üçün, Biz tapşırılsın 5%
non-contingent suit fee to apply against our contingent rates

.

Flat rates are also available on request

.
Lex Artifex LLP borc toplanması xidmət haqqında daha ətraflı məlumat üçün, birbaşa komandanin üzvü əlaqə saxlayın və ya lexartifexllp@lexartifexllp.com eməktub göndərin. vəkillər ingilis dilində təcrübəli və qeyri-İngilis dili tərcümə vasitəsilə müştərilərə danışan ilə işləmək.
Lex Artifex LLP nin Commercial Debt Recovery Practice Group