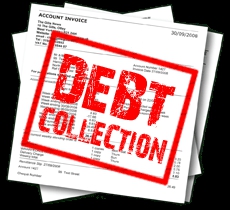 Debt Collection Lawyers in Nigeria
АБАВЯЗАК Калекцыя юрыста ў Нігерыі
Калі вы сутыкнуліся з неўладкаваным лікам або выпадкам махлярства падчас вашай здзелкі з асобным асобай або кампаніяй у Нігерыі, то вам трэба бяспечнае, эфектыўнае, рэнтабельныя і прафесійныя паслугі па зборы і спагнання даўгоў у Нігерыі.
У ТАА Lex Artifex, мы не агенцтва па зборы плацяжоў. Мы калекцыя павераныя, якія забяспечваюць збор і судовыя паслугі па ўсёй Нігерыі ў якасці вопытных сродкаў, для якіх пратэрмінаванай запазычанасць утылізаваных для кліентаў хутка і эфектыўна.
The

калектарскія павераных у ТАА Lex Artifex, не здавайцеся на любы нявыплачаны кошт, незалежна ад таго, наколькі цяжка атрымліваць кампенсацыю аказваецца. Мы ўяўляем як нігерыйскія і замежныя кліент: індывіды, паслугі кампаніі, вытворцы, купецтва, фінансавыя ўстановы, ўрадавыя ўстановы,

as well as law firms both directly or through their collection agencies

.
Для рахункаў, атрыманых праз калектарскія агенцтва, мы звязацца з крэдыторам толькі з дазволу агенцтва па зборы.
Our mindset is to provide successful recovery of your debt collection claims quickly and efficiently whether that entails taking the debtor to court or not

.

We use fast and aggressive legal strategies to collect your money

.
АПЛАТА І ЗБОР СТРУКТУРА
Нашы цэны вар'іруюцца ад непрадбачаных абставінаў 5% – 50% у залежнасці ад тыпу збору і сумы патрабаванні. Для судовага працэсу, мы спаганяе 5%
non-contingent suit fee to apply against our contingent rates

.

Flat rates are also available on request

.
Каб даведацца больш пра паслугу па зборы даўгоў ТАА Lex Artifex, калі ласка, звяжыцеся з членам нашай каманды наўпрост або па электроннай пошце lexartifexllp@lexartifexllp.com. Адвакаты валодаюць англійскай мовай і працаваць з не гаваркімі па-ангельску кліентамі праз мову перакладчык.
Камерцыйная практыка запазычанасці Група аднаўлення Lex ARTIFEX ТАА