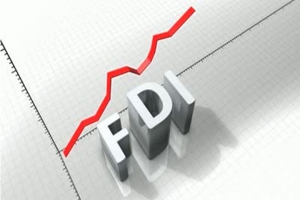 Nigerijski poslovno pravo firma
7

WAYS WE HELP EXPORTERS AND OFFSHORE INVESTORS TO OPEN IN NIGERIA
Što više izvoziti, što više proizvoditi, što više postati profitabilan! zakon stolar, LLP. (Nigerijski poslovno pravo firma) radi na tome da se poveže proizvođača, izvoznici, i distributeri kupcima u Nigeriji. posebno, pružamo preduzeća sa različitih usluga, uključujući:
1.

Business Advisory and Legal Guidance
Će vam pomoći da unesete nigerijski tržište, nudimo vam stručno vođenje o tome kako da se krećete propisa o imigraciji, formiranje poslovne, carina, prekogranične trgovine, intelektualno vlasništvo, antitrust, oporezivanje, itd. Ne možemo dalje zastupati vaše interese u pregovorima ugovora i izvršenje, joint venture i partnerstva, savršenstvo pravne dokumentacije, sticanje državnih poticaja, kompanija tajničke usluge, Project Finance, restrukturiranje duga, kredit prodaja, oporavak dug, non-trci, zaposlenje, devizne, zbog problema usklađenosti pravnih marljivost i.
2.

Trade Missions
Trgovinske misije donose ti u direktnom kontaktu sa potencijalnim agentima, distributerima, joint venture partnere, licenci, lokalni biznis i vlada kontakte u Nigeriji. Kada je došao u kontakt sa nama, možemo pomoći predstavljati vaše interese ovih nigerijske kompanije i vlade.
3.

Business Registration
To je obavezno za poslovanje u Nigeriji da se registruju kod Komisije za korporativne poslove (CAC) bilo kao poslovno ime ili kao kompanija. Kao CAC akreditovani advokati, možemo vam pomoći da pripremi i podnese ugradnju djela sa CAC i uključiti kompanije kao pravno lice u Nigeriji da započne poslovanje.
4.

Intellectual Property Registration
Znamo da želite da zaštitite svoje intelektualno vlasništvo, to je razlog zašto ne možemo registrujete vlasničke imovine te na Žigovi, Patenata i dizajna registar za očuvanje i zaštitu istih.
5.

Obtaining Licence

(e)
Možemo vam pomoći dobiti dozvole i dozvole od relevantnih vladinih agencija kao što su Nigerija imigraciju, Standard organizacija Nigerija, Nacionalna agencija za upravu i kontrolu hrane i lijekova (NAFDAC), Nigerijski Investicije Promocije komisije (NIPC), Nacionalna kancelarija za tehnologiju nabavka i promociju (NOTAP), Nigerijski Copyright komisije (NCC), Nigerijski carinske službe, Centralna banka Nigerije (CBN), itd. kako bi se omogućilo vam u skladu sa zakonskim obavezama relevantnih zakona.
6.

Tax Compliance
Razumijevanje da ćete trebati Poreski identifikacioni broj (INFORMACIJE), Porez na dodatu vrijednost (PDV-a) Broj i poreza carinjenje Potvrde (TCC) izvršiti određene procese e.g. za otvaranje poslovnog računa kod banke, možemo vam pomoći da dobijete isti iz Službe Savezne Inland Revenue (FIRS), koji je organ nadležan za korporativne poreze u Nigeriji. Možemo vam ponuditi informacije o dostupnim poreske olakšice u Nigeriji i pomoći vam da podnesete porezne prijave.
7.

Finding A Commercial Space or Office Location
Ako ste u potrazi za kupnju ili zakup poslovni prostor ili ured lokacija, možemo vam pomoći s dostupnim opcijama. Sticanje i razvoj zemljišta u Nigeriji se usavršio na državnom ili lokalne samouprave kancelariju u kojoj se nalazi zemljište. Ne možemo izvršiti due diligence i ispuniti regulatorne zahtjeve preko državne nadležnosti.
OPERACIJE stranih kompanija NIGERIJA
Izvoznici, prekomorskih investitora ili offshore kompanije mogu držati 100% udio u kapitalu nigerijski kompanija. kako god, offshore subjekata koji žele da uspostave poslovanje u Nigeriji su obavezni da pribave uključivanje njihovih nigerijske podružnice kao zaseban entitet u Nigeriji za tu svrhu. Kroz Punomoć, možemo vam pomoći u uključivanje svoju podružnicu i da ulazak u Nigeriji na pravi način.
Što napraviti sljedeće?
Mi smo Nigerijac poslovno pravo firma, mi ćemo biti drago da vam pomoći da navigaciju svim aspektima imigracije, korporativne, pravni, poštovanje propisa i pitanja due diligence. Jednostavno do nas na telefonom ili WhatsApp na +234-803-979-5959 ili +234-818-701-9206. E-mail: lexartifexllp@lexatifexllp.com. Posjetite našu web stranicu da dalje uče kako bismo mogli biti od pomoći u www.lexartifexllp.com
Lex Artifex LLP-a trgovine & Investment Advisory Group
Nigerijski Business Law Firm