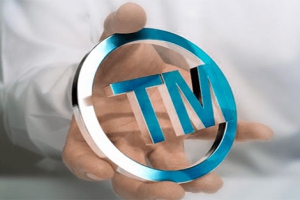 Trademark Attorneys in Nigeria
TRADEMARK ATTORNEYS IN NIGERIA
Ako radite biznis i imaju riječ, simbol, fraza, logo, dizajn, ili kombinacije onih koji predstavljaju svoje robe ili usluga,

it is important that you consider trademark filing and protection in Nigeria

– (Nigerija je jedna od čvorišta za prekograničnu trgovinu u svijetu).
Lex Artifex LLP nudi širok spektar Trademark aplikacija i usluga tužilaštva u Nigeriji.

As accredited trademark attorneys in Nigeria

, pružamo klijentima pravovremeno,

cost-effective and top-notch trademark services

.
Licencirani smo kao IP Attorneys strane Nigerijski IP Office (i.e.. žigova, Patenti i dizajna registar Zakona Odjela Poslovni Federalnog ministarstva industrije, Trgovine i investicija u Nigeriji.
Specijalizirani smo za komercijalizaciju intelektualnog vlasništva i provedbu prava intelektualnog vlasništva u Nigeriji. Naš tim kombinira stručnost u pripremi i procesuiranju aplikacija za robne marke na nigerijsku žigove i daju pravna mišljenja o pravima intelektualne svojine, kršenje i važnost pitanja.
Mi predstavljamo Nigerijac i međunarodnih klijenata na IP podnošenje u Nigeriji, IP upravljanja portfeljem, i izrada aranžmana za licenciranje.
ŽIGA PODNOŠENJE PROCEDURE U NIGERIJA
Sljedeće detalje su važni za svaku aplikaciju za zaštitni znak u Nigeriji:
1. Podnošenje je kao stvorena za glavnicu putem akreditiranih

trademark attorney in Nigeria

.
To act for clients

, prihvatimo punomoć jednostavno potpisan, uz punu pojedinosti o imenu, adresa i nacionalnost klijenta / podnosioca.
2.
The delivery time for a Preliminary Search Report to confirm the mark's distinctiveness from existing and pending registrations is within five

(5) radni dani.
3. Gdje je zaštitni znak je prihvatljivo za registraciju, a Pismo o prihvatanju će izdati sekretar žigova.
4. Zaštitni znak će biti objavljen u Nigerijski Zaštitni znak Journal i da će biti otvoren za opoziciju za period od dva (2) mjeseci od datuma reklama.
5. Ako nema prigovora na registraciju žiga dobili u određenom roku ili ne protivi se održavaju, a Potvrda o registraciji izdaje sekretar. kada je izdana, potvrde o registraciji će odražavati dan inicijalne podnošenja kao datum registracije (i.e.. datuma podnošenja priznanje).
6. Žig se može registrovati ili u otvoreno (crno-bjelo) boji ili u formatu boje. kako god, ako je u formatu boje, zaštita će biti ograničena na te boje samo. Ako je očito (crno-bjelo), registracija će priuštiti zaštitu svim bojama prezentacije žiga.
7. Ako želite da se registrujete kombinovani žig (koja uključuje i elemente riječ i figurativne elemente), ekskluzivno pravo na korištenje žiga je ograničena na upotrebu žiga u tačno konfiguraciji ili način na koji je podnesena i registrirana. Ako klijent želi koristiti element reč njegov zaštitni znak odvojeno od logotipa (ili obrnuto), onda je potrebna registracija za još jedan zaštitni znak, uključujući samo riječ ili figurativne elemente, kako bi se odvojene zaštitu.
8. Pravilo prvo-to-file je od velikog značaja za registraciju žiga u Nigeriji. Ako dva ili više aplikacija su identične ili slične samo prva aplikacija će se dati značaj za registraciju.
9. Registrovani zaštitni znaci u Nigeriji imati početni valjanost sedam (7) godine od datuma primjene i može se obnoviti na neodređeno vrijeme za naredni period od četrnaest (14) godina.
10. To nije neophodno za zaštitni znak biti u upotrebi u Nigeriji, kako bi za to da se registruju.
We are your progressive partner

! Za poslovno-usmjerena IP savjet, prijave žiga u Nigeriji i pravno zastupanje u Nigeriji, molim te nazovi +234.803.979.5959, ili email lexartifexllp@lexartifexllp.com. Mi ćemo biti sretni da vam pomoći!
Trademark Attorneys in Nigeria