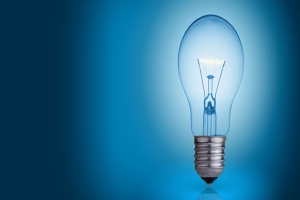 Cost of filing a patent application in Nigeria
COST OF FILING A PATENT APPLICATION IN NIGERIA
Lex Artifex LLP, 1 Bufet d'advocats de Propietat Intel·lectual a Nigèria ha introduït el servei d'assistència IP per ajudar les empreses en la protecció de la seva propietat intel·lectual (IP) i fer complir els seus drets de propietat intel·lectual (DPI) en fer negocis en o amb Nigèria.

This publication gives a snapshot of the cost of filing a patent application in Nigeria

.
Totes les tarifes són en dòlars dels Estats Units ($) i estan incloses totes les comissions de govern i / o els honoraris de l'advocat.
S / N

DESCRIPCIÓ DE L'ARTICLE

HONORARIS $ (USD)

1

Cerca

99

21

2b

Presentació de la sol·licitud - (Convenció)

Presentació de la sol·licitud – (falta d'acord)

299

399

3

Despeses addicionals per les reivindicacions de més de 10, per sinistre

99

4

Que reivindica la prioritat de convencions

199

5

sol·licitud de declaració d'examen de fons

599

6

La presentació de la sol·licitud de reexamen

699

7

L'obtenció d'un certificat de patent

159

8

El pagament de les anualitats de 2ND fins al 20º curs

2ND per 3rd curs

4º per 6º curs

7º per 9º curs

10º per 12º curs

13º per 15º curs

16º a 20º curs

199

299

399

799

999

1299

9

L'obtenció d'un certificat que acrediti el pagament d'anualitats

129

10

Penalització per a la renovació tardana de la patent

199

11

Sol·licitud de pròrroga del termini per pagar les quotes

129

12

assignació, fusió, llicència, i / o gravació d'interès en una patent

299

13

Multa per inscripció tardana de l'assignació

199

14

cost de la traducció (Per 100 Les paraules estrangeres a Anglès)

19

15

| | | |
| --- | --- | --- |
| Modificació i / o modificació de dades en una patent o sol·licitud pendent | | |

199

16

els desemborsaments (per exemple. franqueig, despeses bancàries, etcètera)

49 – 149

17

La presentació d'una notificació d'oposició o d'un recurs

399 – 799

18

Resposta a una sol·licitud d'oposició o una apel·lació

399 – 799

19

L'obtenció de còpies certificades d'altres documents

99
SOBRE LEX ARTIFEX LLP
Lex Artifex LLP, 1 bufet d'advocats a Nigèria, ofereix una gamma completa de la marca, patent, i serveis de preparació i processament d'aplicacions de disseny industrial. El nostre equip està integrat per advocats IP & Els advocats que s'especialitzen en la comercialització de la propietat intel·lectual i l'observança dels drets de propietat intel·lectual. Lex Artifex LLP està autoritzada per l'Oficina de PI de Nigèria.
Per obtenir informació sobre el servei d'assistència IP i com el podem ajudar amb els serveis IP a Nigèria, enviï un correu electrònic: lexartifexllp@lexartifexllp.com; anomenada +234.803.979.5959.
Grup de Pràctica de Propietat Intel·lectual de Lex Artifex LLP
Cost of filing a patent application in Nigeria