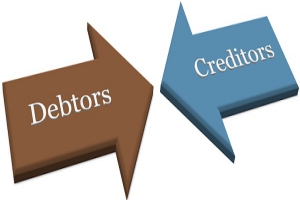 DEBT RECOVERY IN NIGERIA

:

WHAT TO DO IF YOUR CREDITOR RESORTS TO SELF-HELP OR CHASES YOU WITH THE POLICE
If overdue debts are standing against your name and you are unable to settle

,

chances are that your Creditor may resort to self-help as a countermeasure for debt recovery or to get you to pay-up

.

Self-help measures may
include

:

use of menacing threats

,

violence

,

bodily harm

,

malicious destruction of goods or property

,

and/or your arrest and detention by the Police at the creditor's behest

.
Action You Should Take Against Your Creditor
For starters

,

you must endeavor to settle all outstanding debts as and when due to maintain a good relationship with your creditor and to avoid embarrassment and harassment by your creditor or the Police

. malgrat això,

if you simply cannot pay up due to a breach of contract by your creditor

,

you need to talk to a lawyer to help you prepare for a setoff or counterclaim or to initiate an action for breach of contract against the lender/vendor

. malgrat això,

if you are facing cash-flow problems

,

your lawyer can help you negotiate the restructuring and the rescheduling of the debt with your creditor to allow you a light and easy installment payment plan

.
What You Should Note About Debt Recovery in Nigeria
As a debtor

,

note that your receipt of a Letter of Demand by your creditor/vendor or through his lawyer is indeed a pre-action notice for a debt recovery action in Court

.

You should talk to a lawyer before responding to such Letter of Demand in order to avoid legal liability for the debts due

,

otherwise

,

your reply letter may be used against you at the Court hearing

.
What to Do If Your Creditor Resorts to Self-Help or Uses the Police to Harass You
Failure to repay overdue debts is a civil wrong and not a criminal act

.

The Police and other security agents

,

therefore

,

have no power under the law to arrest

,

prosecute or to take any action against a person for failure to pay debts

.

The court frowns at any self-help or extra-judicial step by a creditor to recover a debt

.
Where your creditor resorts to self-help or uses the police or any security agents against you

,

you should talk to a lawyer

.

Your lawyer

,

depending on the circumstance of your case

,

will commence a court action for the enforcement of your fundamental

(

human

)

rights including release from detention

,

and for liabilities for assault

;

battery

;

false imprisonment

;

constitutional rights abuse against the creditor and the Police

;

and get compensatory monetary damages awarded by the Court in your favour

.
NEXT STEP

?
It must be understood that this article is for general informational purposes only and not a substitute for legal guidance

.

If you are considering any step to protect you from creditor's countermeasures for debt recovery

,

seek proper legal advice and help from a legal practitioner

.

For a review of your case

,

request in-office consultations on

–

Tel

: +2348187019206, 080397975959 | e-mail: edoabasi.udo@lexartifexllp.com | lloc web: www.lexartifexllp.com.
EdoAbasi Udo

is a Barrister

,

Solicitor and Transaction Adviser at

el fuster llei, LLP.
© advertència de copyright!
El permís donat a copiar lliurement aquest article és només amb la condició que BARR. EDOABASI UDO està referenciat i degudament reconegut com l'autor amb el següent format:

"

This article was written by Barr

. EdoAbasi Udo. Veure l'article original http://lexartifexllp.com/debt-recovery-in-nigeria/". Recordeu que qualsevol infracció de drets d'autor serà castigat per la llei aplicable.