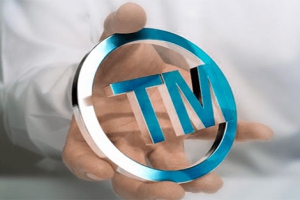 Trademark Attorney in Nigeria
TRADEMARK ATTORNEY IN NIGERIA
Si utilitzeu un negoci i té una paraula, símbol, frase, logo, disseny, o combinació dels representants dels seus productes o serveis,

it is important that you consider trademark filing and protection in Nigeria

– (Nigèria és un dels centres per al comerç transfronterer en el món).
Lex Artifex LLP ofereix una àmplia gamma d'aplicacions de marca i els serveis de càrrec a Nigèria.

As an accredited trademark attorney in Nigeria

, proporcionem als nostres clients amb oportuna,

cost-effective and top-notch trademark services

.
We are licensed as IP Attorneys by the Nigerian IP Office

(és a dir. les Marques, Patents i dissenys de Registre del Departament de Dret Comercial del Ministeri Federal de la Indústria, Comerç i la inversió de Nigèria.
Estem especialitzats en la comercialització de la propietat intel·lectual i l'observança dels drets de propietat intel·lectual a Nigèria. El nostre equip combina l'experiència en la preparació i el processament de sol·licituds de marques a l'Oficina de Marques de Nigèria i proporcionar opinions legals sobre drets de propietat intel·lectual, problemes de violació i validesa.
Representem a clients nigerians i internacionals sobre la presentació IP a Nigèria, gestió de la cartera IP, i la redacció d'acords de llicència.
PROCEDIMENTS DE PRESENTACIÓ DE MARQUES a Nigèria
Les següents dades són importants per a cada sol·licitud de marca comercial a Nigèria:
1. Presentació es realitzi per a un principal a través d'un acreditat

trademark attorney in Nigeria

.
To act for clients

, acceptem un poder simplement signada, amb una informació completa sobre el nom, direcció i nacionalitat del client / sol·licitant.
2.
The delivery time for a Preliminary Search Report to confirm the mark's distinctiveness from existing and pending registrations is within five

(5) dies hàbils.
3. Quan la marca és acceptable per al registre, 1 Carta d'acceptació serà emesa pel registrador de Marques.
4. La marca serà publicada al Diari de Marques de Nigèria i estarà oberta a l'oposició per un període de dos (2) mesos des de la data de l'anunci.
5. Si no es reben objeccions al registre de la marca dins el termini establert o no es presenten objeccions sostingudes, 1 Certificat de Registre serà expedit pel registrador. quan s'emet, el certificat de registre reflectirà la data de la presentació inicial com a data de registre (és a dir. data de justificant de recepció de presentació).
6. Una marca pot ser registrada, ja sigui en pla (blanc i negre) color o en un format de color. malgrat això, si està en un format de color, la protecció es limitarà a aquest color només. Si és clarament (blanc i negre), el registre haurà de brindar protecció a tots els colors de la presentació de la marca.
7. Si desitja registrar una marca combinada (que inclou tant elements de text i elements figuratius), el dret exclusiu a utilitzar la marca es limita a un ús de la marca en la configuració exacta o forma en què va ser presentada i registrada. Si un client vol utilitzar l'element denominatiu de la seva marca registrada per separat del logo (o viceversa), a continuació, el registre d'una altra marca que inclou només la paraula o elements figuratius és necessari per tal d'oferir una protecció separada.
8. La primera regla a arxiu és de gran importància per al registre de la marca a Nigèria. Si dos o més aplicacions són idèntics o similars només es donarà la primera aplicació importància per al registre.
9. marques registrades a Nigèria té una validesa inicial de set (7) anys a partir de la data de sol·licitud i pot renovar-se indefinidament per períodes de catorze (14) anys.
10. No cal que una marca estigui en ús a Nigèria amb la finalitat que sigui registrat.
We are your progressive partner

! Per a un assessorament de PI centrada en el negoci, sol·licitud de marca a Nigèria i representació legal a Nigèria, Si us plau truca +234.803.979.5959, o correu electrònic lexartifexllp@lexartifexllp.com. Estarem encantats d'ajudar!
Trademark Attorney in Nigeria