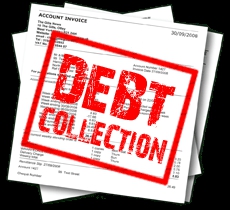 Debt Collection Lawyers in Nigeria
Debt Collection advokatoj en NIĜERIO
Se vi frontas al maltrankvila konton aŭ kazon de fraŭdo en la kurso de viaj transakcioj kun individuo aŭ entrepreno en Niĝerio, Tiam vi bezonas sekuran, efika, kostefika kaj profesia ŝuldo kolekto kaj reakiro servoj en Niĝerio.
Ĉe Lex Artifex LLP, ni ne kolekto agentejo. Ni estas kolekto advokatoj kiuj provizas kolekton kaj procesado servoj tra Niĝerio kiel kompetenta rimedoj por kiuj elstara ŝuldoj estas rekuperitaj por klientoj rapide kaj efike.
la ŝuldo kolekto mandatuloj ĉe Lex Artifex LLP, ne rezignas en neniu sensalajraj konton, negrave kiom malfacile ricevas la pagon pruvas esti. Ni reprezentas ambaŭ niĝeria kaj transoceana klientoj: individuoj, servoj kompanioj, fabrikantoj, komercistoj, financoj institucioj, registaro agentejoj,
as well as law firms both directly or through their collection agencies

.
Por kontoj ricevita tra kolekto agentejoj, ni kontakti la pruntedoninto nur kun kolekto agentejo permeson.
Our mindset is to provide successful recovery of your debt collection claims quickly and efficiently whether that entails taking the debtor to court or not

.

We use fast and aggressive legal strategies to collect your money

.
BILLING KAJ FEE STRUKTURO
Nia contingencia prezoj iras de 5% – 50% depende de la speco de kolekto kaj la kvanto de la aserto. por procesado, ni enspezi 5%
non-contingent suit fee to apply against our contingent rates

.

Flat rates are also available on request

.
Por lerni pli pri la Lex Artifex LLP ŝuldo kolekto servo, bonvolu kontakti membro de nia teamo rekte aŭ retpoŝtu lexartifexllp@lexartifexllp.com. La advokatoj estas kompetenta en la angla lingvo kaj labori kun ne-angla parolanta klientoj tra lingvo tradukistoj.
Lex Artifex LLP la Komerca Debt Recovery Praktiko Grupo