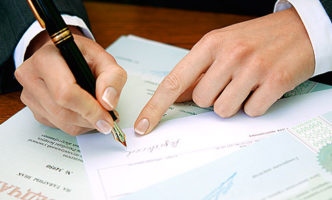 Patento Licenciado en Niĝerio
PATENTOJ advokato en NIĜERIO
Al niĝeria patento estas la ekskluziva leĝa rajto koncedita super invento en Niĝerio. La posedanto de patento havas protekton kaj la rajton je halti aliajn de komerce ekspluatas la protektita invento, ekzemple uzante, importado aŭ vendi la patenton en Niĝerio. Patento protekto helpis entreprenoj forpelos alta vendoj kaj pliigita profiton randoj.
Lex Artifex LLP, al advokata firmao en Niĝerio, ofertas larĝan gamon de patenta apliko kaj procesigo servoj en Niĝerio.
The Lex Artifex Law Firm is an

accredited patent lawyer in Nigeria

, kaj provizas klientojn per oportuna,

cost-effective and excellent IP services

.
La firmao estas disponebla de la niĝeria Intelekta Proprieto Oficejo (tio estas:. la Patentoj, varmarkoj, kaj Industria Designs Registro de la Komerca Leĝo Fako de la Federala Ministerio de Industrio, Komerco kaj Investo de Niĝerio.
Lex Artifex LLP specialigas en la comercialización de intelekta proprieto kaj la observigo de aŭtorrajtoj en Niĝerio. Lia patenta advokato en Niĝerio preparas kaj prosecutes aplikojn por patentoj en la niĝeria Patento Oficejo kaj provizas leĝajn opiniojn sur intelekta proprieto, malobservo kaj valideco temoj.
La firmao reprezentas internaciaj klientoj sur patenta prezento en Niĝerio, IP biletujo mastrumado, kaj redaktante de permesila aranĝoj.
Postuloj POR Filing patentpeton EN LA niĝeria Patent Office
Potenco de Mandatulo: Al laŭregule ekzekutita potencon de advokato (skanita kopion). La potenco de advokato devas esti ekzekutita de la rajtigita reprezentanto de la kandidato entrepreno aŭ subskribita de kandidato individua. Neniu Notarization estas bezonata.
1) Konvencio APLIKO
1. Nomo, Adreso kaj Nacieco de kandidato(s)
2Nomo, Adreso kaj Nacieco de inventinto(s)
kompleta Specifo
(al.) specifo, (b.) asertoj, (c.) Resumo, (d.) desegnoj (se iu)
4.
Priority claim details

(prioritato daton, Lando kaj Apliko nombro)
5.
Certified copy of priority document

(se ne arkivis ĉe Internacia Buroo)
6.
Details of all substantive invention

(se iu), inkluzive de aplikaĵo nombro, dato de prezento kaj nuna statuso de la Patento Apliko.
2) PCT NACIA FAZO APLIKO en Niĝerio
1. Nomo, Adreso kaj Nacieco de kandidato(s)
2. Nomo, Adreso kaj Nacieco de inventinto(s)
3. kompleta Specifo
(al.) specifo, (b.) asertoj, (c.) Resumo, (d.) desegnoj, (se iu)
4.
PCT Application Details

(kiu enhavos Internacia Apliko Nombro & Dato)
5.
Details of Priority application

(se aplikebla), (inkluzivas Prioritato daton, Lando de Filing kaj la PCT Apliko nombro)
6.
Details of all same or substantially same invention

, inkluzive de aplikaĵo nombro,
7.
Date of filing and current status of the Patent Application
8.
Other Documents

(se aplikebla)
al. Detaloj de Amendoj faritaj por specifo / asertojn dum la Internacia Filing ĉe OMPI (Konfirmita angla traduko)
b. Korektoj aŭ ŝanĝoj faritaj en la momento de Internacia prezento ĉe OMPI (Formo PCT / IB / 306)
tradukado:
Se la PCT aplikon estas en lingvo krom la angla, kontrolita Angla traduko de la PCT specifo estas bezonata. Eviti premio traduko kotizon, ĝi konsilas por plusendi la aplikon dokumentoj en la eble plej frua tempo, prefere 2 semajnoj antaŭ la fajlado daton.
Lex Artifex LLP is your progressive partner

! Dum komerca enfokusigita IP konsiloj kaj juraj reprezento en Niĝerio, bonvolu voki +234.803.979.5959, aŭ retpoŝto lexartifexllp@lexartifexllp.com.
Patento advokato en Niĝerio