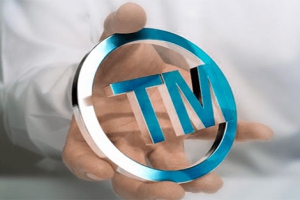 Trademark Attorney in Nigeria
TRADEMARK ATTORNEY IN NIGERIA
Se vi kuras entrepreno kaj havas vorton, simbolo, frazo, logo, dezajno, aŭ kombino de tiuj reprezentanta vian varoj aŭ servoj,

it is important that you consider trademark filing and protection in Nigeria

– (Niĝerio estas unu el la naboj por Transborder komerco en la mondo).
Lex Artifex LLP ofertas larĝan gamon de Trademark aplikon kaj procesigo servoj en Niĝerio.

As an accredited trademark attorney in Nigeria

, Ni provizas klientojn per oportuna,

cost-effective and top-notch trademark services

.
We are licensed as IP Attorneys by the Nigerian IP Office

(tio estas:. la Varmarkoj, Patentoj kaj Designs Registro de la Komerca Leĝo Fako de la Federala Ministerio de Industrio, Komerco Kaj Inversio de Niĝerio.
Ni specialigas en la comercialización de intelekta proprieto kaj observigo de aŭtorrajtoj en Niĝerio. Nia teamo kombinas kompetentecon en preparado kaj persekuti aplikoj por markoj en la niĝeria Trademark Office kaj provizas leĝajn opiniojn sur intelekta proprieto, malobservo kaj valideco temoj.
Ni reprezentas niĝeria kaj internaciaj klientoj en IP prezento en Niĝerio, IP biletujo mastrumado, kaj redaktante de permesila aranĝoj.
TRADEMARK Filing proceduroj en NIĜERIO
La jenaj detaloj estas gravaj por ĉiu apliko por marko en Niĝerio:
1. Filing estas farita por ĉefa tra akreditita

trademark attorney in Nigeria

.
To act for clients

, ni akceptas la Potenco de Mandatulo simple subskribis, kun plena detaloj de la nomo, Adreso kaj nacieco de la kliento / kandidato.
2.
The delivery time for a Preliminary Search Report to confirm the mark's distinctiveness from existing and pending registrations is within five

(5) komercaj tagoj.
3. Kie la marko estas akceptebla por registriĝo, al Letero de Akcepto estos publikigita de la Sekretario de Varmarkoj.
4. La marko estos publikigita en la Niĝeria Trademark Ĵurnalo kaj estos malfermita al opozicio por periodo de du (2) monatoj de la dato de anonco.
5. Se neniu sedoj al la registro de la marko apartenos ene de la specifita periodo aŭ sedoj subtenas, al Registrita de Registro estos publikigita de la Sekretario. Kiam emisiis, la Registro Atestilo reflektos la dato de komenca prezento kiel dato de registriĝo (tio estas:. dato de fajlado agnosko).
6. A marko povas esti registrita aŭ en klare (nigra kaj blanka) koloro aŭ en koloro formato. Tamen, se ĝi estas en koloro formato, la protekto devas limigi tiu koloro nur. Se estas klare (nigra kaj blanka), la registro devas pagi protekto por ĉiuj koloroj de prezento de la marko.
7. Se vi volas registri sumigita marko (kiu inkluzivas ambaŭ vorto elementoj kaj figura elementoj), la ekskluzivan rajton uzi la marko estas limigita al uzo de la marko en la ĝusta agordo aŭ maniero en kiu ĝi estis arkivita kaj registrita. Se kliento deziras uzi la vorton elemento de lia marko de aparta de la logo (aŭ inverse), tiam la registriĝo por alia marko inkluzive nur la vorto aŭ figura elementoj necesas por proponi apartan protekton.
8. La unua-al-dosieron regulo havas gravan signifon por registriĝo de marko en Niĝerio. Se du aŭ pli da aplikoj estas identa aŭ simila nur la unuan aplikon estos donita gravecon por registriĝo.
9. Varmarkoj en Niĝerio havas komencan valideco de sep (7) jaroj de la apliko daton kaj povas esti renovigita senfine por plua periodoj de dek kvar (14) jaroj.
10. Ne estas necesa por komerca marko por esti uzata en Niĝerio por ke ĝi estu registrita.
We are your progressive partner

! Dum komerca enfokusigita IP konsiloj, marko aplikon en Niĝerio kaj juraj reprezento en Niĝerio, bonvolu voki +234.803.979.5959, aŭ retpoŝto lexartifexllp@lexartifexllp.com. Ni ĝojos helpi vin!
Trademark Attorney in Nigeria