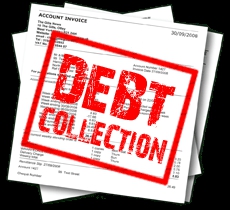 Debt Collection Lawyers in Nigeria
Võlgade sissenõudmine advokaatide Nigeeria
Kui te olete silmitsi rahutu konto või pettuse käigus teie tehingut üksikisik või ettevõte Nigeeria, siis pead ohutu, tõhus, tasuv ja professionaalne võla kogumise ja taaskasutamise teenused Nigeeria.
At Lex ARTIFEX LLP, Me ei ole inkassofirma. Oleme kogumise advokaadid, et pakkuda kogumise ja kohtuvaidluste teenuseid kogu Nigeeria valda vahendid, mis tasumata võlgu tagasi klientidele kiiresti ja tõhusalt.
The

võlgade sissenõudmine advokaadid kell Lex ARTIFEX LLP, ei loobu tasumata konto, kuitahes raske saada makse osutub. Me esindame nii Nigeeria ja välismaiste klientide: üksikisikute, ettevõtted, tootjad, kaupmehed, finantsasutustega, valitsusagentuurid,

as well as law firms both directly or through their collection agencies

.
Kontode puhul sai läbi Inkassoteenus, me ühendust võlausaldaja ainult inkassofirma luba.
Our mindset is to provide successful recovery of your debt collection claims quickly and efficiently whether that entails taking the debtor to court or not

.

We use fast and aggressive legal strategies to collect your money

.
Arvete ja lõivustruktuuris
Meie situatsiooni hinnad ulatuvad 5% – 50% sõltuvalt kogumise ja nõude summa. kohtuvaidluste, me tasu 5%
non-contingent suit fee to apply against our contingent rates

.

Flat rates are also available on request

.
Et rohkem teada Lex ARTIFEX LLP võla sissenõudmise teenust, võtke liige meie meeskond otseselt või e lexartifexllp@lexartifexllp.com. Advokaadid on valdab inglise keelt ja töötada mitte-inglise keelt kõnelevad kliendid läbi keele tõlkijad.
Lex ARTIFEX LLP on kaubandus võla Practice Group