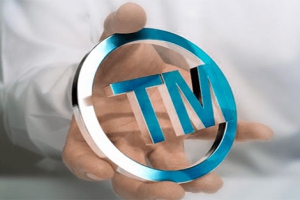 Trademark Attorney in Nigeria
TRADEMARK ATTORNEY IN NIGERIA
Kui teil on äri ja on sõna, sümbol, fraas, logo, disain, või kombinatsioon neist esindavad oma kaupade või teenuste,

it is important that you consider trademark filing and protection in Nigeria

– (Nigeeria on üks jaoturid riikidevaheliseks kaubanduse maailmas).
Lex ARTIFEX LLP pakub laia valikut Kaubamärgi taotluse ja prokuratuuri Nigeeria.

As an accredited trademark attorney in Nigeria

, pakume klientidele õigeaegse,

cost-effective and top-notch trademark services

.
We are licensed as IP Attorneys by the Nigerian IP Office

(st. kaubamärkide, Patendid ja tööstusdisainilahendused Registry Commercial Law Department of Federal Ministry of Industry, Kaubanduse ja investeeringute Nigeeria.
Oleme spetsialiseerunud intellektuaalomandi turustamise ja intellektuaalomandi õiguste Nigeeria. Meie meeskond ühendab teadmised ettevalmistamisel ja prokuratuuri taotlust kaubamärkide juures Nigeeria Kaubamärgi Office ja anda juriidilist arvamust intellektuaalomandi õiguste, rikkumise ja kehtivuse küsimustes.
Me esindame Nigeeria ja rahvusvahelisi kliente IP esitamise Nigeeria, IP portfellihalduse, ja koostamine litsentsimise kord.
KAUBAMÄRK selle esitamise kohta Nigeerias
Järgmised andmed on oluline, et iga taotluse kaubamärgi Nigeeria:
1. Esitamise tehakse peamine läbi akrediteeritud

trademark attorney in Nigeria

.
To act for clients

, võtame volikiri lihtsalt allkirjastatud, täielikud üksikasjad nime, aadress ja kodakondsus kliendi / taotleja.
2.
The delivery time for a Preliminary Search Report to confirm the mark's distinctiveness from existing and pending registrations is within five

(5) tööpäeva.
3. Kui kaubamärk on vastuvõetav registreerimise,
a

Nõustumuskirjale antakse kohtusekretär Kaubamärgid.
4. Kaubamärgi avaldatakse Euroopa Nigeeria Kaubamärgi Teataja ja on avatud opositsiooni jooksul kaks (2) kuud alates reklaam.
5. Kui ei esita vastuväiteid kaubamärgi registreerimise on saanud kindlaks määratud ajavahemiku jooksul või ei esita püsivate,
a

Registreerimissertifikaat tuleb registripidaja poolt väljastatud. kui välja, Registreerimistunnistuse kajastab alguskuupäev esitamise kuupäevaks registreerimise (st. taotluse esitamise kuupäeva kinnituse).
6. Kaubamärgi võib registreerida kas selgelt (must ja valge) värvi või värvi formaat. Kuid, kui see on värvi formaat, kaitse peab olema piiratud selle värvi ainult. Kui see on selgelt (must ja valge), registreering pakkuda kaitset kõik värvid esitlus kaubamärgi.
7. Kui soovite, et registreerida kombineeritud kaubamärk (mis hõlmab nii sõna elemendid ja kujutisi), ainuõigus kasutada kaubamärki on piiratud kaubamärgi kasutamist täpselt konfiguratsiooni või kuidas see on esitatud ja registreeritud. Kui klient soovib kasutada sõna element tema kaubamärk eraldi logo (või vastupidi), Seejärel registreerimise teise kaubamärgi sealhulgas ainult sõnalised või kujunduslikud elemendid on vajalik selleks, et pakkuda eraldi kaitse.
8. Esimene-to-fail reegel on suure tähtsusega kaubamärgi registreerimise Nigeeria. Kui kaks või enam rakendused on identsed või sarnased ainult esimese taotluse antakse tähtsust registreerimise.
9. Registreeritud kaubamärgid Nigeeria on algne kehtivusaeg seitse (7) aastat alates taotluse esitamise kuupäeva ja saab uuendada lõputult veel kuni neliteist (14) aastat.
10. See ei ole vajalik kaubamärk kasutusel olevat Nigeerias, et see tuleb registreerida.
We are your progressive partner

! For äri keskendunud IP nõu, kaubamärgi taotluse Nigeeria ja esindamist Nigeeria, helistage +234.803.979.5959, või e-posti lexartifexllp@lexartifexllp.com. Me hea meelega aidata teil!
Trademark Attorney in Nigeria