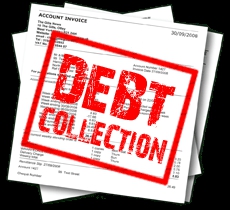 Debt Collection Lawyers in Nigeria
Utjerivanje dugova odvjetnici u Nigeriji
Ako ste suočeni s nepodmirenih računa ili slučaj prijevare u toku svog transakcije s pojedinca ili tvrtke u Nigeriji, onda vam je potreban siguran, učinkovit, ekonomičan i profesionalne skupljanja i oporabe dug usluge u Nigeriji.
Na Lex Artifex LLP, nismo skup agencija. Mi smo zbirka odvjetnika koji pružaju usluge preuzimanja i parnica u cijeloj Nigeriji, kao iskusan sredstva za koja potraživanja se oporavile za klijente brzo i učinkovito.
The

odvjetnici zbirka dug na Lex Artifex LLP, ne daju se na bilo koji neplaćeni račun, bez obzira koliko je teško dobiti isplatu dokazuje da se. Zastupnici smo obje nigerijske i inozemne klijente: pojedinci, usluge tvrtke, proizvođači, trgovci, financijske institucije, vladine agencije,

as well as law firms both directly or through their collection agencies

.
Za račune primili preko zbirka agencije, smo kontaktirati vjerovnik samo agencije dopuštenje za prikupljanje.
Our mindset is to provide successful recovery of your debt collection claims quickly and efficiently whether that entails taking the debtor to court or not

.

We use fast and aggressive legal strategies to collect your money

.
Naplata i struktura naknada
Naše cijene nepredviđenih u rasponu od 5% – 50% ovisno o vrsti prikupljanja i iznosa zahtjevu. za parnice, mi naplatiti 5%
non-contingent suit fee to apply against our contingent rates

.

Flat rates are also available on request

.
Da biste saznali više o Lex Artifex LLP naplate potraživanja usluge, obratite član našeg tima direktno ili e-mail lexartifexllp@lexartifexllp.com. Odvjetnici su vješti u engleskom jeziku i rad s ne-engleskog govornog klijenata kroz prevoditeljima.
Komercijalni dug oporavak praksa Grupa Lex Artifex LLP-a