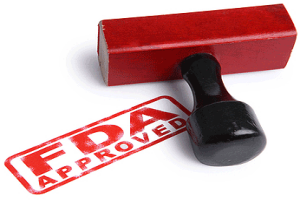 Kako dobiti Nigeriji NAFDAC potvrde o registraciji za uvezene prehrambenih proizvoda
Kako dobiti Nigeriji NAFDAC potvrde o registraciji za uvezene prehrambene proizvode
Zakon ured Lex Artifex je predstavio hrane & Droga (F&D) Helpdesk za pomoć tvrtkama koji su uključeni u proizvodnju, distribucija, izvoz, ili uvoz uređenom hrane i lijekova u ispunjavanju uvjeta postavljenih od strane Nacionalne agencije Nigeriji za hranu i lijekove i kontrolu ("NAFDAC"). Ova publikacija daje smjernice za dobivanje potvrde o registraciji NAFDAC za izvoz prehrambenih proizvoda u Nigeriji.
Ono što je važno je imati na umu?
Kao po NAFDAC regulacije, nema prehrambeni proizvodi mogu biti proizvedeni, uvozni, izvozi, oglašava, prodan, distribuirati ili koristiti u Nigeriji, osim takvog prehrambenog proizvoda je registrirana NAFDAC u skladu s odredbama NAFDAC Zakona CAP N1 (LFN) 2004, i drugih srodnih podružnica propisi.

Zajednički naziv proizvoda i marki (gdje je primjenjivo) mora biti navedeno u prijavi.

Poseban program je potrebno da se podnosi za svaki prehrambeni proizvod koji se treba izvesti od strane proizvođača do Nigerije.
Koji dokumenti su potrebni za PRIJAVU?
Sljedeći dokumenti su potrebni za prijavu za upis s NAFDAC. Svi dokumenti moraju biti u izvornom obliku i uz dva (2) kompleta preslika svake.
1. Izjava podnositelja zahtjeva ovjerene kod javnog bilježnika u Nigeriji.
2. Punomoć izdaje proizvođač prehrambenih proizvoda imenovanju Lex Artifex Odvjetničko društvo djelovati u ime proizvođača i predstavljaju proizvođač u pitanjima koja se odnose na registraciju prehrambenog proizvoda u Nigeriji.
Punomoć je potrebno da se potpisuje direktor, generalni direktor, predsjednik ili predsjednik tvrtke;

Punomoć mora navesti imena prehrambenih proizvoda nastojali biti prijavljeni NAFDAC;

Punomoć mora navesti "Vlast se registrirati proizvod s NAFDAC".

Vlasništvo nazivom Brand(a)/Zaštitni znak mora biti jasno navedeno.

Punomoć mora biti ovjerena kod javnog bilježnika u zemlji proizvodnje.

Punomoć mora biti valjana najmanje pet (5) godine.
3. Potvrda o Proizvodnja i slobodnu prodaju. Proizvođač mora pokazati dokaz da je tvrtka licencirana za proizvodnju prehrambenih proizvoda, te da je prodaja proizvoda ne predstavlja protivno zakonima te zemlje, tj. Besplatno Prodaja certifikat (Potvrda o Proizvodnja i slobodnu prodaju). Prodaji Certifikat Besplatno mora imati sljedeće značajke:
Izdaje relevantne zdravstvene / regulatornog tijela u zemlji proizvodnje;

Navesti naziv proizvođača i proizvoda koji se trebaju registrirati;

Biti ovjerena od strane nigerijske veleposlanstva ili Visokog povjerenstva u zemlji podrijetla. U zemljama u kojima ne postoji Nigerijski veleposlanstvo, bilo Commonwealtha ili ECOWAS zemlja može ovjeriti dokument.
4. Sveobuhvatna Certifikat analize. Certifikat analize mora biti prezentiran na slovo-na čelu papira Laboratorija za kontrolu kvalitete, gdje je ispitan uzorak / ocjenjuje i mora sadržavati ispod navedene podatke:
Brand naziv proizvoda

Šarža broj proizvoda

Proizvodni i datumi isteka valjanosti

Ime, oznaka, i potpis analitičara
5. Dokaz o poslovnoj osnivanju od uvoznika tvrtke u Nigeriji.
6. Dokaz o registraciji marki s Registra žigu u Ministarstvu industrije, Izvoza i ulaganja. Ovo bi trebao biti registriran na ime vlasnika ime zaštitni znak / brend može biti slučaj.
7. Oznaka ili umjetnička djela proizvoda
8. Poziv na dobre proizvođačke prakse ("GMP") inspekcija: Pozivno pismo na uvid u tvornicu u inozemstvo mora biti napisana od strane proizvođača i navodi sljedeće:
Proizvođač Informacije: Ime kompanije, puna Lokacija adresu tvornice (Nije ured adresa), e, a struja telefon ne. Detalji (Ime, broj telefona, i e-mail) kontakt osobe u inozemstvu.

Lokalno Informacije o agentu: Ime kompanije, puna adresa mjesta, funkcionalan telefon br., email adresa. Detalji (Ime, broj telefona, i e-mail) osobe za kontakt u Nigeriji. imena(a) proizvoda(a) za registraciju.
IZDAVANJE uvozna dozvola
Nakon uspješnog pregleda dokumentacije i pregledom popratne dokumentacije, uvozne dozvole izdaje se nakon što je proizvod će biti poslan na provjeru.
DOSTAVA PROIZVODA ZA LABORATORIJSKE ANALIZE
Nakon uspješnog provjeru etiketama proizvoda, laboratorijski uzorci se dostavljaju. Sljedeći dokumenti su potrebni;
Dokaz o uplati na račun Agencije

Certifikat o analizi

Dokaz o podnesku za provjeru
Odobrenje proizvoda SASTANAK
Nakon zadovoljavajućeg dokumentacijskog pregleda, zadovoljavajuće GMP inspekcija proizvodnog pogona, i zadovoljavajući laboratorijska analiza proizvoda, proizvodi će biti predstavljeni na sastancima odobravanja.

Za proizvode naljepnice s pitanjima usklađenosti, popustljiv djela može podnijeti uz obvezu pismo od proizvođača (navodeći da će komercijalni proizvodi biti u skladu).
Izdavanje objave
Za proizvod odobren na sastanku, obavijest o registraciji ili unosu proizvoda izdaje se podnositelju zahtjeva.

Za neodobravanja proizvoda na sastanku, Direktivu o sukladnosti izdaje se podnositelju zahtjeva.
OZNAČAVANJE SMJERNICE za uvezene prehrambene proizvode
Označavanje proizvođač mora biti informativan, točne i u skladu s označavanju hrane propisa i Međunarodnog pravilnika za reklamiranje majčino mlijeko zamjenskih propisima Agencije (Kontrola marketing majčino mlijeko zamjenjuje) i bilo koji drugi relevantni propisi.
Tarifa za registraciju uvezenih prehrambenih proizvoda sa NAFDAC
S N

OPIS PREDMETA

NAKNADE (USD)

1

Upisnica

$5 po proizvodu

2

Dopustite da uvozi uzorke

$100

3

Kotizacija po proizvodu

$920

Kotizacija po proizvodu (kvar)

Kotizacija po proizvodu (kvar)

3

a

uvozna dozvola

$90

3b

Laboratorij Analiza

$600

3c

Izdavanje potvrde o registraciji

$30

3d

naknada za obradu

$200

4

Profesionalne naknade

$599

UKUPNO

$1624
VAŽNA OBAVIJEST
Propust od strane proizvođača u skladu s tim zahtjevima koje NAFDAC može dovesti do diskvalifikacije prijave ili dovesti do značajnog kašnjenja u obradi registracije.

Uspješna prijava će biti izdana Svjedodžba o registraciji s rokom važenja od pet godina (5) godine.

NAFDAC zadržava pravo otkazivanja, obustaviti ili izmijeniti potvrdu tijekom roka valjanosti

Neuspjeh da promptno odgovoriti na upite ili upite postavljaju NAFDAC o primjeni (unutar 90 radni dani) automatski će dovesti do zatvaranja prijave.
Vremensko razdoblje za registraciju proizvoda
Vremensko razdoblje za registraciju proizvoda je sto dvadeset (120) Poslovni dani (tj. od kada je zahtjev prihvaćen od strane NAFDAC da kada Registracijski broj konačno izdaje)

Sat zaustavi kada je problem postavio je NAFDAC za usklađivanje.
SLJEDEĆI KORAK?
Gore navedeno daje samo pregled i ne na bilo koji način predstavlja pravni savjet. Čitatelji se savjetuje da zatražite stručno vodstvo.
O LEX ARTIFEX LLP
Lex Artifex LLP,
a business and commercial law firm in Nigeria

, je prozor za proizvođače, izvoznici, i distributera reguliranih hrane i lijekova proizvoda traže licenciranje u Nigeriji i traže pristup Nigerijski tržištu. Mi smo one-stop shop za pravne usklađenosti i due diligence usluge u Nigeriji.

We provide clients with legal guidance through every step of the trade process and beyond

.
Da biste saznali više o lex Artifex LLP-a za hranu & Droga (F&D) Helpdesk i kako možemo ponuditi zastupljenost vam u Nigeriji, molimo pošaljite email: lexartifexllp@lexartifexllp.com; poziv +234.803.979.5959.