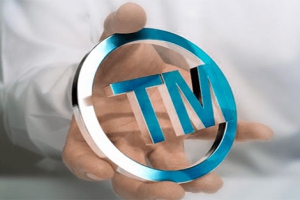 Zaštitni znak odvjetnika u Nigeriji
TRADEMARK odvjetnici u Nigeriji
Ako radite posao i imaju riječ, simbol, fraza, logo, dizajn, ili kombinacija onih koji predstavljaju svoje proizvode ili usluge,

it is important that you consider trademark filing and protection in Nigeria

– (Nigerija kao jedan od čvorišta za prekograničnu trgovinu u svijetu).
Lex Artifex LLP nudi široki spektar prijave žiga i tužiteljstava u Nigeriji. Kao akreditiranih odvjetnika žigu u Nigeriji, pružamo klijentima pravodobno,

cost-effective and top-notch trademark services

.
Mi smo licencirani IP odvjetnika od strane Nigerijski IP Office (tj. Zaštitni znakovi, Patenti i dizajna Registar Pravnog odjela Federalnog Ministarstva industrije trgovačkog, Trgovine i ulaganja Nigerije.
Specijalizirani smo za komercijalizaciju intelektualnog vlasništva i provedbu prava intelektualnog vlasništva u Nigeriji. Naš tim kombinira stručnost u izradi i procesuiranja aplikacije za žigove na Nigerijski žigove i pružiti pravna mišljenja o pravima intelektualnog vlasništva, povrede i valjanosti pitanja.
Zastupnici smo nigerijske i međunarodnih klijenata na IP filing u Nigeriji, IP upravljanja portfeljem, i izrada licenciranje aranžmana.
ZNAK SUD POSTUPAK U Nigeriji
Sljedeći detalji su važni za svaku prijavu za zaštitni znak u Nigeriji:
1. Podnošenje je za ravnatelja preko akreditiranih odvjetnik zaštitni znak u Nigeriji.
To act for clients

, prihvaćamo punomoć samo s potpisom, s punim podatke o imenu, adresa i državljanstvo klijenta / prijavitelja.
2.
The delivery time for a Preliminary Search Report to confirm the mark's distinctiveness from existing and pending registrations is within five

(5) Poslovni dani.
3. Gdje je prihvatljivo za registraciju zaštitni znak,
a

Pismo o prihvaćanju će biti izdana od strane tajnika žigu.
4. Zaštitni znak bit će objavljena u Nigerijski Časopis zaštitni znak te će biti otvoren za oporbe za razdoblje od dva (2) mjeseci od dana oglašavanja.
5. Ako nema primjedbi na registraciju žiga primio u određenom roku ili nema primjedbi podupire,
a

Certifikat o registraciji izdaje tajnik. Kada je izdala, Certifikat Registracija će odražavati datum početne podnošenja kao datum registracije (tj. datum podnošenja potvrde).
6. Žig se može registrirati bilo u otvoreno (crno i bijelo) boje ili u formatu u boji. Međutim, ako je u formatu u boji, zaštita mora biti ograničena na toj boji samo. Ako je očito (crno i bijelo), registracija će priuštiti zaštitu svim bojama prezentacije žiga.
7. Ako želite registrirati kombinirani zaštitni znak (što uključuje i riječ elemente i figurativnih elemenata), ekskluzivno pravo na korištenje znaka je ograničen na korištenje žiga u točan oblik ili način na koji je podnesena i registrirana. Ako klijent želi koristiti riječi element njegovog žiga odvojeno od logotipa (ili obrnuto), onda je registracija za još jedan zaštitni znak uključujući samo riječ ili figurativnih elemenata potrebno kako bi se ponuditi poseban zaštitu.
8. Prvi za datoteke pravilo je od velikog značaja za registraciju žiga u Nigeriji. Ako dva ili više zahtjeva su istovjetni ili slični samo prva aplikacija će se dati važnost za registraciju.
9. Registrirani zaštitni znakovi u Nigeriji imati početni valjanost sedam (7) godine od datuma primjene i može se obnoviti na neodređeno vrijeme za daljnje razdoblje od četrnaest (14) godine.
10. To nije potrebno za zaštitni znak biti u uporabi u Nigeriji kako bi za to biti registriran.
We are your progressive partner

! Za poslovne usmjerenu IP savjet, prijava žiga u Nigeriji i pravno zastupanje u Nigeriji, molimo nazovite +234.803.979.5959, ili e-mail lexartifexllp@lexartifexllp.com. Mi ćemo biti sretni da vam pomoći!
Zaštitni znak odvjetnika u Nigeriji