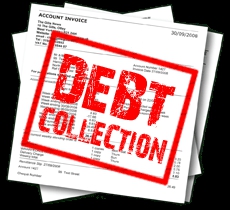 Debt Collection Lawyers in Nigeria
Inkasszó LAWYERS Nigériában
Ha szembe egy rendezetlen számla vagy csalás esetén során a tranzakció egy magánszemély vagy cég Nigériában, akkor szükség van egy biztonságos, hatékony, költséghatékony és professzionális behajtási és helyreállítási szolgáltatások Nigériában.
Lex Artifex LLP, nem vagyunk egy gyűjtemény ügynökség. Mi gyűjtemény ügyvédi, amelyek gyűjtése és peres szolgáltatások egész nigériai mint egy gyakorlott eszköz, amely kintlévőség behajtását az ügyfelek gyorsan és hatékonyan.
A behajtás ügyvédi Lex Artifex LLP, Nem adja fel a ki nem fizetett számla, nem számít, milyen nehéz szerzés a fizetési bizonyul. Mi képviseli mind a nigériai és külföldi ügyfelek: egyének, vállalatok, gyártók, kereskedők, pénzintézetek, kormányzati szervek,
as well as law firms both directly or through their collection agencies

.
Számlák esetében keresztül kapott gyűjtemény ügynökségek, mi kapcsolatba a hitelező csak a gyűjtemény hivatal engedélyével.
Our mindset is to provide successful recovery of your debt collection claims quickly and efficiently whether that entails taking the debtor to court or not

.

We use fast and aggressive legal strategies to collect your money

.
Számlázás és díjstruktúra
A készenléti árak tartomány 5% – 50% típusától függően a gyűjtés és a követelés összege. peres, mi számít a 5%
non-contingent suit fee to apply against our contingent rates

.

Flat rates are also available on request

.
Ha szeretne többet megtudni a Lex Artifex LLP behajtási szolgáltatás, forduljon a csapatunk tagja közvetlenül vagy e-mailben lexartifexllp@lexartifexllp.com. Az ügyvédek ismerik az angol nyelv és a munka nem-angol nyelvű ügyfeleket nyelv fordítók.
Lex Artifex LLP Kereskedelmi Kinnlévőségkezelési Practice Group