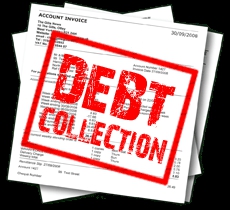 Debt Collection Lawyers in Nigeria
Innheimtan lögmenn í Nígeríu
Ef þú ert frammi með óbyggðu reikning eða ræða svik í tengslum við færslu þinni með einstaklingi eða fyrirtæki í Nígeríu, þá þarftu öruggt, skilvirkur, hagkvæmar og faglega innheimtu og bati þjónustu í Nígeríu.
Á Lex listamaður LLP, Við erum ekki safn auglýsingastofu. Við erum safn Lögmenn sem veita söfnun og málaferli þjónustu um Nígeríu sem vandvirkur leið sem útistandandi skuldir eru batna fyrir viðskiptavini fljótt og örugglega.
The innheimtuaðgerða Lögmenn á Lex listamaður LLP, ekki gefast upp á öllum ógreiddum reikningi, sama hversu erfitt að fá greiðslu reynist. Við tákna bæði Nígeríu og erlendum viðskiptavinum: einstaklingar, þjónustu fyrirtækja, framleiðendur, kaupmenn, fjármál stofnana, ríkisstofnanir,
as well as law firms both directly or through their collection agencies

.
Fyrir reikninga sem berast í gegnum söfnun stofnana, við hafa samband við lánveitandann aðeins með innheimtu auglýsingastofu leyfi.
Our mindset is to provide successful recovery of your debt collection claims quickly and efficiently whether that entails taking the debtor to court or not

.

We use fast and aggressive legal strategies to collect your money

.
Innheimta og gjaldskrá
ófyrirsjáanlegra verð okkar eru allt frá 5% – 50% eftir því hvaða gerð af söfnun og fjárhæð kröfunnar. fyrir málaferli, Við ákæra 5%
non-contingent suit fee to apply against our contingent rates

.

Flat rates are also available on request

.
Til að læra meira um Lex listamaður LLP innheimtuleyfis þjónustu, vinsamlegast hafðu samband við meðlim lið okkar, beint eða sendu lexartifexllp@lexartifexllp.com. Lögfræðingar eru vandvirkur í ensku og vinna með non-enskumælandi viðskiptavini í gegnum þýðendur tungumál.
LEX listamaður LLP er Commercial Debt Recovery Practice Group