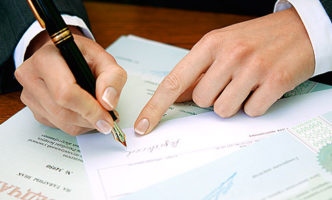 Lawyer Patent ing Nigeria
PATENT Lawyer IN NIGERIA
A patent Nigerian tengen legal eksklusif diwenehake liwat panemuan ing Nigeria. Pemilik saka paten wis pangayoman lan hak kanggo mungkasi wong saka iklan manfaatake penemuan dilindhungi, kayata nggunakake, ngimpor utawa sade paten ing Nigeria. bisnis pangayoman Patent wis mbantu drive sales luwih lan tambah MediaWiki bathi.
Lex Artifex LLP, a tenan hukum Nigeria, nawakake sawetara sing godhongé amba saka aplikasi paten lan layanan tuntutan ukum ing Nigeria.
The Lex Artifex Law Firm is an

accredited patent lawyer in Nigeria

, lan menehi klien karo pas wektune,

cost-effective and excellent IP services

.
tenan iki dilisensi dening Kantor Nigerian Intellectual Property (i.e.. ing Patents, Trademarks, lan Industrial Designs Registry of Law Department Commercial saka Kamentrian Federal Industri, Perdagangan lan Investment saka Nigeria.
Lex Artifex LLP spesialisasi ing komersialisasi saka properti intelektual lan hak asasi intelektual ing Nigeria. pengacara paten ing Nigeria nyawisi lan prosecutes aplikasi kanggo paten ing Patent Office Nigerian lan nyedhiyani panemu legal ing hak properti intelektual, pelanggaran lan sah masalah.
tenan makili klien internasional ing key paten ing Nigeria, Manajemen portofolio IP, lan drafting saka aransemen lisènsi.
Requirements kanggo key A APLIKASI PATENT AT Nigerian PATENT OFFICE
Power of Attorney: A daya kudune kaleksanan Agung (mentas salinan). Kuwasane Agung kudu kaleksanan dening wakil sah saka perusahaan pelamar utawa mlebu dening individu pelamar. Ora notarization dibutuhake.
1) konvènsi APLIKASI
1. jeneng, Alamat lan Negara saka pelamar(s)
2jeneng, Alamat lan Negara saka panemu(s)
Complete Keterangan
(a.) Keterangan, (b.) claims, (c.) Abstract, (d.) gambar (misale ana)
4.
Priority claim details

(tanggal prioritas, Negara lan Aplikasi nomer)
5.
Certified copy of priority document

(yen ora diajukake ing Bureau International)
6.
Details of all substantive invention

(misale ana), kalebu nomer aplikasi, tanggal key lan status saiki Aplikasi Patent.
2) PCT NATIONAL Phase APLIKASI IN NIGERIA
1. jeneng, Alamat lan Negara saka pelamar(s)
2. jeneng, Alamat lan Negara saka panemu(s)
3. Complete Keterangan
(a.) Keterangan, (b.) claims, (c.) Abstract, (d.) gambar, (misale ana)
4.
PCT Application Details

(kang bakal kalebu International Aplikasi Number & tanggal)
5.
Details of Priority application

(yen ditrapake), (bakal kalebu tanggal Prioritas, Negara-on Luggage lan nomer PCT Aplikasi)
6.
Details of all same or substantially same invention

, kalebu nomer aplikasi,
7.
Date of filing and current status of the Patent Application
8.
Other Documents

(yen ditrapake)
a. Kasunyatan saka amandemen digawe kanggo specification / claims sak Racks International ing Wipo (English translation Verified)
b. Mbenerake utawa owah-owahan ing wektu key International ing Wipo (Formulir PCT / IB / 306)
Ngartekne:
Yen aplikasi PCT ing basa liyane saka Inggris, a translation English diverifikasi saka specification PCT dibutuhake. Kanggo supaya ragad terjemahan premium, kang menehi saran kanggo nerusake dokumen aplikasi ing wektu wiwitan bisa, luwih 2 minggu sadurunge tanggal key.
Lex Artifex LLP is your progressive partner

! Kanggo saran IP-fokus bisnis lan perwakilan legal ing Nigeria, monggo nelpon +234.803.979.5959, utawa email lexartifexllp@lexartifexllp.com.
pengacara Patent ing Nigeria