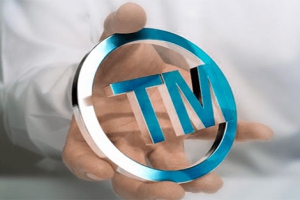 Trademark Attorney in Nigeria
TRADEMARK ATTORNEY IN NIGERIA
Yen sampeyan mlaku bisnis lan duwe tembung, simbol, tembung, logo, desain, utawa kombinasi sing makili barang utawa layanan,

it is important that you consider trademark filing and protection in Nigeria

– (Nigeria kang siji pusat kanggo perdagangan transborder ing donya).
Lex Artifex LLP nawakake sawetara sing godhongé amba saka aplikasi Trademark lan layanan tuntutan ukum ing Nigeria.

As an accredited trademark attorney in Nigeria

, kita nyedhiyani klien karo pas wektune,

cost-effective and top-notch trademark services

.
We are licensed as IP Attorneys by the Nigerian IP Office

(i.e.. ing Trademarks, Patents Lan Designs Registry of Law Department Commercial saka Kamentrian Federal Industri, Trade Lan Investment saka Nigeria.
We sing spesialisasine jarwan ing komersialisasi saka properti intelektual lan hak asasi intelektual ing Nigeria. Tim nggabungke expertise nyepakaké lan prosecuting aplikasi kanggo merek dagang ing kantor Trademark Nigerian lan nyedhiyani panemu legal ing hak properti intelektual, pelanggaran lan sah masalah.
We makili klien Nigerian lan internasional ing IP key in Nigeria, Manajemen portofolio IP, lan drafting saka aransemen lisènsi.
Tata cara merek dagang pakaryan babagan penyimpanan file NIGERIA
Rincian ngisor iki penting kanggo saben aplikasi kanggo merek dagang ing Nigeria:
1. Racks digawe kanggo principal liwat lan terakreditasi

trademark attorney in Nigeria

.
To act for clients

, kita nampa Power of Attorney mung mlebu, karo kasunyatan kebak jeneng, alamat lan negara saka klien / pelamar.
2.
The delivery time for a Preliminary Search Report to confirm the mark's distinctiveness from existing and pending registrations is within five

(5) bisnis dina.
3. Where merek dagang ditrima kanggo Pendhaftaran, a Letter of Panriman bakal ditanggepi dening Registrar of Trademarks.
4. merek dagang bisa diterbitake ing Nigerian Trademark Journal lan bakal mbukak kanggo musuh kanggo periode kalih (2) sasi saka tanggal iklan.
5. Yen ora kabotan kanggo gratis saka merek dagang sing ditampa ing wektu kasebut utawa ora kabotan sing bablas, a Certificate of Registration bakal ditanggepi dening Pendaftar. Nalika ditanggepi, Certificate Registration bakal nuduhaké tanggal key dhisikan minangka tanggal Pendhaftaran (i.e.. tanggal key pengakon).
6. A merek dagang bisa kedhaftar salah siji ing blaka (ireng lan putih) werna utawa ing format werna. Nanging, yen ing format werna, pangayoman bakal diwatesi kanggo werna sing mung. Yen blaka (ireng lan putih), Pendhaftaran bakal saged pangayoman kanggo kabeh werna saka presentation saka merek dagang.
7. Yen sampeyan pengin kanggo ndhaftar merek dagang digabungake (kang kalebu loro unsur tembung lan unsur figurative), hak eksklusif kanggo nggunakake merek dagang diwatesi menyang nggunakake merek dagang ing konfigurasi pas utawa cara kang iki diajokaké lan kedhaftar. Yen klien wishes nggunakake unsur tembung saka cirikhas dhewe saka logo ing (utawa kosok balene), banjur Pendhaftaran kanggo merek dagang liyane kalebu mung tembung utawa unsur figurative perlu supaya kurban pangayoman kapisah.
8. Ing aturan-to-file kapisan pinunjul gedhe kanggo gratis saka merek dagang ing Nigeria. Yen loro utawa luwih aplikasi sing memper utawa padha mung aplikasi pisanan bakal kepentingan kanggo Pendhaftaran.
9. merek dagang kadhaptar ing Nigeria duwe sah dhisikan saka pitu (7) taun saka tanggal aplikasi lan bisa gawe anyar moho suwé luwih saka patbelas (14) taun.
10. Sampeyan ora perlu kanggo merek dagang kanggo digunakaké ing Nigeria supaya iku supaya kedhaftar.
We are your progressive partner

! Kanggo saran IP-fokus bisnis, aplikasi merek dagang ing Nigeria lan perwakilan legal ing Nigeria, monggo nelpon +234.803.979.5959, utawa email lexartifexllp@lexartifexllp.com. Kita bakal seneng ngewangi sampeyan!
Trademark Attorney in Nigeria