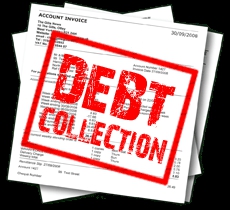 Debt Collection Lawyers in Nigeria
Parêzerên deynê COLLECTION li Nîjeryayê
Eger tu bi bi hesabekî fıkran an doza sextekarî di kursa ji bo danûstandina xwe bi filankesî yan şirketa in Nigeria rû bi rû, piştre divê hûn a ewle, kêrhatê bicîanîn, cost-bandor û xizmeta collection deynan û başbûneke profesyonel in Nigeria.
Li Lex Artifex LLP, em in a ajansa collection ne. Em ne bi parêzerên collection ku ne collection û me doz li xizmetên li seranserê Nigeria weke amûreke proficient ji bo ku deynên helawestiyan bi ji bo muwekîlên bi lez û baþtir jî tûşê.
Ew parêzeran collection deynê li Lex Artifex LLP, ne dev jê berde li ti account demêjî, bihakî çawa dijwariyan ji bo tezmînatê da xuyakirin, ku bibe. Em nûnertiya her du muwekîlên Nigerian û bi derve re: kesan, kompaniyên xizmetên, manufacturers, bazirganên, saziyên fînansê, ajansên hikûmeta,
as well as law firms both directly or through their collection agencies

.
Ji bikarhênerên standiye bi riya ajansên collection, em ji deyndêr re têkilî tenê bi collection destûr ajansa.
Our mindset is to provide successful recovery of your debt collection claims quickly and efficiently whether that entails taking the debtor to court or not

.

We use fast and aggressive legal strategies to collect your money

.
Fatore û FEE Structure
bihayê nişkan ve me di navbera 5% – 50% li ser corê yên berhevkirin û li gorî mêjera îdîaya. ji bo me doz li, ku em bihayê a 5%
non-contingent suit fee to apply against our contingent rates

.

Flat rates are also available on request

.
Ji bo pêzanînên zêdetir li ser xizmeta collection deynê Lex Artifex LLP, ji kerema xwe têkilî endamê tîma me rasterast an jî bi email lexartifexllp@lexartifexllp.com. Parêzerên proficient di zimanê Kurdî de ne û kar bi non-English dipeyivî mişterîyên bi riya wergêr zimanê.
Debt Commercial Recovery Practice Pol Lex Artifex LLP da