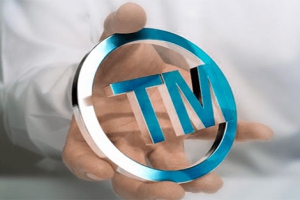 Trademark Attorney in Nigeria
TRADEMARK ATTORNEY IN NIGERIA
Eger tu bi bez bi bazirganiyê û peyveke, nîşan, pêşkêş, logo, mînakkirin, an jî bi pêkhateyek ji wan nûnerên mal an xizmet te,

it is important that you consider trademark filing and protection in Nigeria

– (Nigeria ku yek ji navendên ji bo bazirganî transborder di cîhanê de).
Lex Artifex LLP offers a berfireh ya sepanê Trademark û xizmetên dozgeriya li Nigeria.

As an accredited trademark attorney in Nigeria

, em ne mişterî bi didema,

cost-effective and top-notch trademark services

.
We are licensed as IP Attorneys by the Nigerian IP Office

(i.e.. li Trademarks, Patentan û Designs Registry ya wezareta Law Bazirganî yê Wezareta Federal ya Industry, Bazirganî û berhemînanê yên Nigeria.
Em di bazarê ya entelektuel û bicîhkirina bikaranîna mafê xweditiya li Nîjerya de pispor in. tîma me combines pisporiyê di amadekirin û dadgayîkirdinî sepanên ji bo trademarks li Ofîsa Trademark Nigerian û ne ramanên qanûnî li mafên milkiyetê rewşenbîr, komîk û derbasdariya mijarên.
Em temsîl mişterîyên Nigerian û navnetewî li ser dolaba IP li Nigeria, management pirsiyariya IP, û amadekirina reşnivîsa amadekarîyên (lîsans).
Prosedurên trademark şikayîta li Nîjeryayê
The hûragahiyan li jêr ji bo her serîlêdanê ji bo bazirganiyê li Nigeria girîng in:
1. Filing ne ji bo yên sereke bi rêya rêpêdayî were kirin

trademark attorney in Nigeria

.
To act for clients

, em a Power of Parêzer tênê îmzekirin qebûl, bi agahiyên tam a bi navê, navnîşan û hemwelatiya muwekîlê / serlêder.
2.
The delivery time for a Preliminary Search Report to confirm the mark's distinctiveness from existing and pending registrations is within five

(5) rojan business.
3. Li kû trademark ji bo qeydkirin meqbûl e, yek Nameya Pejirandin dê ji aliyê Registrar ji Trademarks weşand.
4. The bazirganiyê dê bê weşandin Journal Trademark Nigerian û ji bo dema ji bo muxalefetê re vekirî be du (2) mehan ji roja agehdarî.
5. Ger tu berhelistiyên bo qeydkirina trademark bi di dema destnîşankirî de stand an jî li dij berdewamkirin, bi, yek Certificate ji Registration wê bi Registrar weşand. Dema weşand, Certificate Registration dê roja dirustiya destpêkê wek roja qeydê roniyê (i.e.. date spasdarî, dirustiya).
6. A trademark jî yan li bi eşkereyî qeydkirî (reş û spî) reng an jî di format color. Lebê, eger ew di format reng e, parastina wê bê ku reng bi sînor bi tenê. Eger ev yek bi eşkereyî (reş û spî), qeydkirina wê parastina hemû rengên pêşkêşiyê ji trademark nînin.
7. Heke tu dixwazî ​​ji bo qeydkirina bazirganiyê tevî hev (ku her du hêmanên peyva û hêmanên meselan nabêjî.), mafê xwe daparêze ku bi kar trademark sînorkirî ji bo bikaranîna trademark di veavakirina rastîn an way in ku ev doz hat û qeydkirî ye. Eger bi muwekîlê dixwaze bi kar element peyva meşa xwe ya cuda cuda ji logo (yan jî tersê), paşê qeydkirina ji bo markayên din jî di nav de bi tenê bi peyv an jî hêmanên meselan ji bo pêşkêşkirina parastina cuda pêwîst e.
8. Yê pêşî-to-file desthilata e, bi wateyeke mezin ji bo qeydkirina bazirganiyê li Nigeria. Eger du an jî zêdetir sepanên identical an jî dişibin tenê sepanê yekemîn wê were girîngiya ji bo qeydkirin dayîn.
9. trademarks qeydkirî li Nigeria xwedî derbasdariya destpêkê ji heft (7) salan ji date sepanê û dikare nedîyar ji bo demên din yên çardeh nûkirin (14) salan.
10. Ev ne pêwist e ji bo markayên ku di bikaranîna li Nigeria be, ji bo ku ew ji bo bên qeydkirin.
We are your progressive partner

! Ji bo şîret IP-business sekinîn, sepanê trademark li Nigeria û nûnerên hiqûqî li Nigeria, ji kerema xwe telefon +234.803.979.5959, an jî email lexartifexllp@lexartifexllp.com. Em bi kêfxweşî alîkarîya we ê!
Trademark Attorney in Nigeria