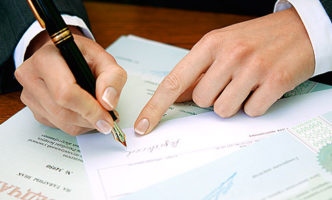 Postremo iurisconsultus patent in Nigeria
LIQUIDUS iurisconsultus Nigeria
A dato iure Nigerian exclusive patent est per invention est in Nigeria. Dominus de patentibus praesidium habeat et ius prohibere ad commercium ab aliis per potentiam opprimunt protected invention, ut usura, importatur in patentibus vel vendere in Nigeria. Hucusque auxiliatus est patent praesidium agitare negotiis Sales et altius lucrum marginibus auctus.
Artifex legem LLP, autem ius tuum In Nigeria, late patens usum praebet rhoncus prosecutio officia Nigeria.
The Lex Artifex Law Firm is an

accredited patent lawyer in Nigeria

, et cum opportune praebet clients,

cost-effective and excellent IP services

.
Et firm a Nigerian intellectualis id officium sit amet (i.e.. diplomatibus, Site Map, Cogitationes Industrial et Commercial legis Subcriptio de Department of Ministerio Foederatum in Industry, Tractatus de Trade quod Nigeria.
Artifex LLP lex cogendi specialitas in intelligendo et mercaturam intellectualis proprietas iura Nigeria. Et patent versus applications eius advocatus in Nigeria prepares for patents Nigerian in Patentes Officio et in opinions providere legum intellectualis proprietas iura, et vis rebus minui praedicabat.
De Sacra repraesentant firma elit patentibus interponere in Nigeria, IP administratione portfolio, rebus conficiendis et licentiae.
Requiruntur ad applicationem NIGERIAN patentes officium Civitatum interponere LIQUIDUS
Potentia attornatum: A statutae debite exsecutioni mandentur potentia attornatus (lustrabat lumine exemplum). Advocatus debet virtutem applicant aut peractum qualificato repraesentativa applicant singulis subscribendam. Non enim requiritur Notarization.
1) IUS STUDIUM
1. nomine, Oratio populum suum de PRECATOR(s)
2nomine, Oratio inventor et natione(s)
integrum Specification
(a.) specification, (b.) dicta, (c.) Anno, (d.) drawings (si quis)
4.
Priority claim details

(prior diem, Application patriae et numero)
5.
Certified copy of priority document

(Internationalis hendrerit at si non filed)
6.
Details of all substantive invention

(si quis), inter applicationem numerus, et limatura ex Patentes date current status Application.
2) Princ Nationum PERIODO application in Nigeria
1. nomine, Oratio populum suum de PRECATOR(s)
2. nomine, Oratio inventor et natione(s)
3. integrum Specification
(a.) specification, (b.) dicta, (c.) Anno, (d.) drawings, (si quis)
4.
PCT Application Details

(et quod includit Internationalis Number Application & Date)
5.
Details of Priority application

(si applicentur), (et date includit PRAECELLENTIA, Patria, et limatura Princ numerus Application)
6.
Details of all same or substantially same invention

, inter applicationem numerus,
7.
Date of filing and current status of the Patent Application
8.
Other Documents

(si applicentur)
autem. Animadversiones de nominatione facta sunt continentia singularium / petat per Internationalis ad limatura WIPO (Latina translatione Verified)
b. Emendationes seu mutationes in tempore of International ad supersparge limaturam WIPO (Forma Princ / B / CCCVI)
Latin Vulgate:
Princ si application est per aliud quam lingua Latina, verificatur de translatione Latina requiritur ad speciem Princ. Ad vitare translationem feodo et premium, eo quod consilium applicationem ad transmittat documenta, is primo quoque tempore, maxime 2 ante diem autem hebdomades supersparge limaturam.
Lex Artifex LLP is your progressive partner

! Negotium consilium et patrocinium praebere IP-focused Nam in Nigeria, appellare placet, +234.803.979.5959, et inscriptio lexartifexllp@lexartifexllp.com.
Advocatus patent in Nigeria