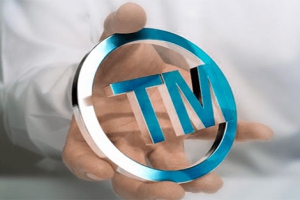 Trademark Attorneys in Nigeria
TRADEMARK ATTORNEYS IN NIGERIA
Si res habent negotium, et Verbum, signum, phrase, logo, consilio, representing illis affecto compositis vestra bona vel servicia,

it is important that you consider trademark filing and protection in Nigeria

– (Nigeria esse pro axibus Transborder unius artis in hoc mundo).
Artifex LLP Lex usum praebet latas rhoncus Trademark prosecutio officia Nigeria.

As accredited trademark attorneys in Nigeria

, Nos providere opportune et clients,

cost-effective and top-notch trademark services

.
IP Attorney General ut nos a licentiandis IP officium Nigeria (i.e.. in Site Map, Et patents Cogitationes consiliis legis Commercial Subcriptio de Department of Ministerio Foederatum in Industry, Et elit Trade Nigeria.
Lorem in mercaturam inducta intellectualis proprietas, et exactionem intellectualis proprietas iura in Nigeria. Nostri quadrigis combines linguarum peritiam ad parare atque administrandi applications praebere atque officium iuris trademark in Nigerian Trademark in opinions intellectualis proprietas iura, et vis rebus minui praedicabat.
Significat gentium, et Nigerian clients interponere ad IP in Nigeria, IP administratione portfolio, rebus conficiendis et licentiae.
TRADEMARK FILING elit in Nigeria
Details De his quae important applicationem ad tincidunt ad omnem Nigeria:
1. Limatura pro principalem factum est in purus

trademark attorney in Nigeria

.
To act for clients

, Nos autem accipere virtutem Attorney solum signati, et attulit ex nomine, genus et client est oratio / applicant.
2.
The delivery time for a Preliminary Search Report to confirm the mark's distinctiveness from existing and pending registrations is within five

(5) business days.
3. Ubi enim est gratum ob tincidunt adnotatione, autem De acceptatione litteras et edita in Registrarium de Site Map.
4. In tincidunt ut in editis Nigeria Trademark Journal et aperta erit usque ad tempus autem contra duo (2) menses a date de tabula.
5. Nulla est obiecta tincidunt adnotatione vel receptas intra certum obiectiones sustinuit, autem Libellum Registration edita fuerit, in Registrarium. cum edita, Registration est certificatorium reflectat date of lima quod date de adnotatione initial (i.e.. date confessionem ex supersparge limaturam).
6. A tincidunt potest relatus esse aut in (niger et albus) color color aut forma in. autem, si non est in forma color, color non fuerit tutela finiretur ad illam. Si ad sensum patet, (niger et albus), in adnotatione et praesidium praestare omnibus colorum ex ipsius rei tincidunt.
7. Si vos volo ut subcriptio a tincidunt combined (tum quod Verbum includit elementa elementa et figuralis), non tantum ut est tincidunt tincidunt sit limitata ad usum ipsius in turba patiebatur, in quibus modo non filed configuratione et descripserunt. Si a client ut voluerit verbum suum elementum tincidunt separatim ab logo (vel e converso;), tunc adnotatione est alia tincidunt nisi verbi et figuralis inter elementa est ut separatim praesidium.
8. Primum, ut lima, quod regula magni sane ponderis ad tincidunt adnotatione est in Nigeria. Si duo aut plures similis vel applications es identical ut application nisi prius data est momenti pro adnotatione.
9. Nigeria registered trademark corpori initio vim habet septem (7) ex annis aetatum finibus applicationem date et quod potest redintegrari in infinitum, quia adhuc quattuor (14) annorum.
10. Non opus ad tincidunt in usu non est relatus illum in Nigeria ut.
We are your progressive partner

! Ip focused negotium consilium, tincidunt application in Nigeria et patrocinium praebere Nigeria, appellare placet, +234.803.979.5959, et inscriptio lexartifexllp@lexartifexllp.com. Nos adiuvaret ad te beatus eris!
Trademark Attorneys in Nigeria