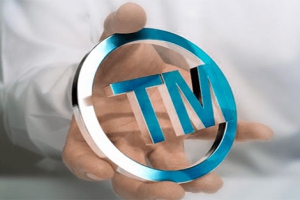 Trademark Attorney in Nigeria
TRADEMARK ATTORNEY IN NIGERIA
Jei dirbate verslą ir turi žodį, simbolis, frazė, logotipas, dizainas, ar jų derinys tiems, atstovaujanti savo prekes ar paslaugas,

it is important that you consider trademark filing and protection in Nigeria

– (Nigerija yra viena iš stebules tarptautiniams prekybos pasaulyje).
Lex Artifex LLP "siūlo platų spektrą prekių ženklų paraiškos ir prokuratūros tarnybų Nigerija.

As an accredited trademark attorney in Nigeria

, mes teikiame klientams laiku,

cost-effective and top-notch trademark services

.
We are licensed as IP Attorneys by the Nigerian IP Office

(t.y.. Prekių ženklai, Patentai ir pramoniniam dizainui registras į komercinės teisės katedros Federacinės ministerijos Pramonės, Prekybos ir investicijų Nigerija.
Mes specializuojamės į intelektinės nuosavybės ir intelektinės nuosavybės teisių Nigerijoje komercializavimo. Mūsų komanda sujungia patirtį rengiant ir patraukti baudžiamojon atsakomybėn paraiškas prekių ženklų ne Nigerijos prekės ženklų tarnyba ir teikia teisines išvadas dėl intelektinės nuosavybės teisių, pažeidimo ir galiojimo klausimais.
Mes atstovaujame Nigerijos ir tarptautinius klientus IP padavimo Nigerija, IP portfelio valdymas, ir rengiant licencijavimo tvarkos.
PREKIŲ ŽENKLŲ registracijos procedūros Nigerija
Šie duomenys yra svarbūs kiekvienam prašymą dėl prekės ženklo Nigerija:
1. Padavimas yra pagamintas vyriausiojo per akredituotą

trademark attorney in Nigeria

.
To act for clients

, mes priimame įgaliojimą tiesiog pasirašytą, pateikia išsamią informaciją apie vardo, adresas ir pilietybė kliento / pareiškėjo.
2.
The delivery time for a Preliminary Search Report to confirm the mark's distinctiveness from existing and pending registrations is within five

(5) darbo dienos.
3. Tais atvejais, kai prekių ženklas yra priimtinas registracijos,
a

Priėmimo laiškas bus išduotas prekių ženklų registro tvarkytojas.
4. Prekės ženklas bus skelbiamas Nigerijos prekių ženklų leidinys ir bus atvira opozicijos už laikotarpiui du (2) mėnesių nuo Skelbimo data.
5. Jei nėra prieštaravimų dėl prekių ženklo registracijos gauna per nustatytą laikotarpį arba nėra prieštaravimų patyrė,
a

Registracijos sertifikatas išduoda kancleriui. kai išduodamas, registracijos liudijimo atspindi pradinio padavimo datą, įregistravimo data (t.y.. padavimo data patvirtinimą).
6. Prekių ženklas gali būti įregistruotas nei aiškiai (juoda ir balta) spalva arba spalvų formatu. tačiau, jei jis yra spalvų formatu, apsauga turi būti tik tos spalvos tik. Jei jis yra akivaizdžiai (juoda ir balta), registracijos turi sau apsaugą visiems pristatymą prekės ženklo spalvomis.
7. Jei norite užregistruoti kartu ženklą (kuri apima ir žodinius elementus ir vaizdinių elementų), išimtinė teisė naudoti prekių ženklą yra apribotas iki prekių ženklo naudojimo tikslią konfigūracija ar kokiu būdu jis buvo susisteminti ir užregistruoti. Jei klientas pageidauja naudoti žodinį elementą savo prekės ženklą atskirai nuo logotipo (arba atvirkščiai), tada į kitą prekės ženklą, įskaitant tik žodiniais ar vaizdiniais elementais registracija yra būtina, siekiant pasiūlyti atskirą apsaugą.
8. Pirmasis su byla taisyklė yra labai svarbi įregistruoti prekių ženklo Nigerija. Jei dvi ar daugiau paraiškų yra tapačios arba panašios tik pirmoji paraiška bus teikiama svarba registracijos.
9. Registruotieji prekių ženklai Nigerija turėti pradinį galiojimo septynių (7) metus nuo paraiškos pateikimo datos ir gali būti pratęsiamas neribotą laiką tolesniems laikotarpiams keturiolika (14) metų.
10. Tai nėra būtina, prekės ženklas turi būti naudojamas Nigerijoje, kad ji turi būti registruota.
We are your progressive partner

! Dėl verslo orientuota IP patarimų, prekių ženklų paraiškos Nigerijoje ir teisinis atstovavimas Nigerija, prašau paskambink +234.803.979.5959, arba siųsti lexartifexllp@lexartifexllp.com. Mes mielai Jums padėti!
Trademark Attorney in Nigeria