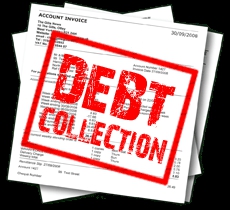 Debt Collection Lawyers in Nigeria
AVUKATI ĠBIR DEJN IN-NIĠERJA
Jekk inti iffaċjat bi kont mhux stabbli jew każ ta 'frodi fil-kors ta transazzjoni tiegħek ma' individwu jew kumpanija fin-Niġerja, imbagħad inti għandek bżonn sikur, effiċjenti, professjonali servizzi ta 'ġbir tad-dejn u rkupru fl-Niġerja kost-effettiv u.
Fil Lex ARTIFEX LLP, m'aħniex aġenzija ta 'ġbir. Aħna avukati ġbir li jipprovdu servizzi ta 'ġbir u litigazzjoni madwar Niġerja bħala mezz profiċjenti li għalihom djun pendenti huma rkuprati għall-klijenti malajr u b'mod effiċjenti.
il avukati kollezzjoni tad-debitu fil Lex ARTIFEX LLP, ma jagħtux up fuq kull kont mhux imħallas, ebda kwistjoni kemm hu diffiċli jkollna l-ħlas juri li jkun. Aħna jirrappreżentaw klijenti kemm Niġerjan u barranin: individwi, kumpaniji tas-servizzi, manifatturi, negozjanti, istituzzjonijiet finanzjarji, aġenziji tal-gvern,
as well as law firms both directly or through their collection agencies

.
Għall-kontijiet riċevuti permezz ta 'aġenziji ta' ġbir, aħna tikkuntattja l-kreditur biss bil-permess aġenzija tal-ġbir.
Our mindset is to provide successful recovery of your debt collection claims quickly and efficiently whether that entails taking the debtor to court or not

.

We use fast and aggressive legal strategies to collect your money

.
Billing U ĦLAS STRUTTURA
prezzijiet ta 'kontinġenza tagħna jvarjaw minn 5% – 50% skond it-tip tal-ġbir u l-ammont tat-talba. għal litigazzjoni, aħna ħlas ta ' 5%
non-contingent suit fee to apply against our contingent rates

.

Flat rates are also available on request

.
Biex jitgħallmu aktar dwar is-servizz kollezzjoni tad-debitu Lex ARTIFEX LLP, jekk jogħġbok ikkuntattja membru tat-tim tagħna direttament jew email lexartifexllp@lexartifexllp.com. L-avukati huma profiċjenti fil-lingwa Ingliża u jaħdmu ma 'jitkellem bl-Ingliż klijenti permezz tradutturi lingwa.
Dejn kummerċjali Irkupru Grupp Prattika Lex ARTIFEX LLP tal