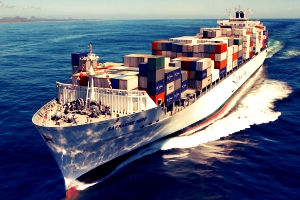 Vår Shipping og sjørett praksis fokus på transaksjons og søksmål saker for kunder over hele verden og i Nigeria. Vi handler for kunder over hele spekteret av den maritime industrien inkludert skipere, bærere, rederier, stevedores, energiselskaper, cruise Lines, ikke-kar-operativ vanlige bærere, bergingsselskaper, skipsverft, og forsikringsselskaper.
Vi tilbyr følgende frakt & maritime juridiske tjenester:
Representasjon i bedriftsoppkjøp; salg og kjøp av marine fartøyer, og andre viktige eiendeler; restrukturering;

Registrering av Shipping fartøyer og dokumentasjon av salg og kjøpsavtaler;

Advisory på finansieringsspørsmål og om juridiske forhold knyttet til fartøy eierskap, handel, navigasjon, Shipping, og skipspersonell;

Validering av kontraktsdokumenter relatert til marin transport, transportere, forsikring, Internasjonal handel, bedrifter, fartøy, eiendom;

Juridisk veiledning og representasjon på skipet megling, klaprende avtaler, skipsfinansiering, maritime linker, skipet registrering, boliglån, påstander & heftelser, arrestasjoner og frigjøring, ulykker, berging, godstransport, og skadekrav;

Overholdelse av regelverk og juridisk due diligence tjenester.
We are shipping and maritime lawyers in Nigeria

.

To learn more about how we can help you with shipping

, og maritime juridiske tjenester kontakt oss på lexartifexllp@lexartifexllp.com eller ring +2348039795959.
Shipping og maritime Advokater i Nigeria