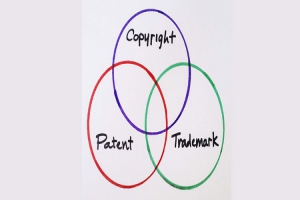 Varemerke og patent advokater i Nigeria
Varemerke og patent advokater i Nigeria
We provide comprehensive services in all areas of intellectual property law serving clients who are doing business globally and in Nigeria

.

Lex Artifex LLP specializes in the commercialization of intellectual property and enforcement of intellectual property rights

.
Vi bistår klienter i filing varemerke,
patent and industrial design applications in Nigeria

.

We structure documentations on the acquisition

, lisensiering, og salg av immaterielle rettigheter for kunder. Vi grensesnitt også med relevante etater som den nigerianske IP Office, Folketrygdkontoret for teknologikjøp og Promotion (NOTAP), National Agency for Food and Drug Administration og kontroll (NAFDAC)

on filing and protection of IP in Nigeria

.
Lex Artifex LLP er ekstremt detaljfokusert og gir det høyeste nivået av IP-tjenester og beskyttelse i Nigeria. Vi tar ekstra tid og oppmerksomhet for å sikre den langsiktige bærekraften i våre kunders åndsverk.
Enten du er involvert i retail produkter, bioteknologi, genetikk, nanoteknologi, farmasøytiske fag; programvare og systemer engineering, heavy metal ingeniør, etc. du genererer IP eiendeler som krever beskyttelse i Nigeria og i det globale markedet.
Hvis du vil vite mer om hvordan vi kan hjelpe deg med patenter, varemerker, industriell design og andre områder av intellektuell eiendom, kontakt oss på lexartifexllp@lexartifexllp.com eller ring +2348039795959.