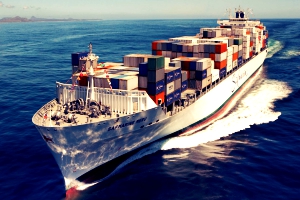 Nigerii Inspekcja NAFDAC przedwysyłkowego i testowanie agentów w Indiach i Chinach
NAFDAC przedwysyłkowych kontrola i badania AGENCI Nigerii w Indiach i Chinach
Kancelaria Lex Artifex wprowadziła F&D Helpdesk, aby pomóc osobom i firmom zaangażowanym w produkcję, dystrybucja, wywóz i import żywności regulowanym i narkotyków w spełnieniu wymogów określonych przez Narodową Agencję Nigerii do Food and Drug Administration i Kontroli ("NAFDAC").

This publication lists out Nigeria's NAFDAC pre-shipment inspection and testing agents i

n India and China

o wydanie Czystych Raporty z kontroli i oceny (CRIA).
S / N

NAZWA AGENTA

KRAJ

ADRES

NUMER TELEFONU. & E-MAIL

1.

Kanton test Technologia Consulting Co.. Sp. z o.o

Chiny

RM16-20, 15/fa, Huagang Business Building, 140 Zachód Zhong Shan Road, Guangzhou 510630, P.R. Chiny

Tel: 00986-20-38023050, 00986-20-38023055, 00986-20-38023058

Faks: 00986-20-38023060

2.

Szanghaj Hanlin Pharmaceutical Ltd

Chiny

blok C, 15 Podłoga, Nie 58, Nie 1 Plac, Liuhe drogowe, Szanghaj 200001 P.R. Chiny

E-mail:

3.

như Laboratories

Chiny

RM1710, ego Science & Technologia budowlana Nie 555, Wensan drogowe Hangzhou City, Prowincja Zhejiang, Chiny

Tel: 0571-88909600

4.

Chiny Standards Technology Services Ltd

Chiny

1-3fa, 31 Xizhaosi MidStreet, Dongcheng Dist, Pekin, Chiny, 100061

Tel:+86-10-67151811mi-

5

QCS Labs LLP

Indie

1stFloor, Swami Samartha Niwas 6/4, Chandrodaya Society, Blisko Swastik Park, Chembur, Mumbai-400071

Tel: 6508 3829,

Tel / fax:25293300/25224892

E-mail:

6

Silis Labs Pvt. Sp. z o.o

Indie

301, SHAPATH-3, Nr Gujurat Info Wieża 301, SHAPATH-3, Nr GujuratInfo Wieża S. sol. Autostrada, Ahmedabad-380 054, Gujarat, Indie.

Telefon: +91-79-2684 0046

E-mail:

7

Analityczna Control Services Pvt Ltd

Indie

Plot.No.73 Raja, Teren przemysłowy, Mulund, Bombaj , Indie

Tel: 0022/65771038
O LEX ARTIFEX LLP
Lex Artifex LLP jest okno dla producentów, eksporterzy, i dystrybutorzy regulowanych produktów żywnościowych i leków poszukujących licencji w Nigerii i poszukujących dostępu do rynku Nigerii. Jesteśmy one-stop shop dla zgodności i należytej staranności usługi prawne w Nigerii. Zapewniamy klientom poradnictwa prawnego na każdym etapie procesu handlowego i poza nią.
Aby dowiedzieć się więcej o Lex Artifex LLP F&D Helpdesk i jak możemy Ci pomóc, napisz: lexartifexllp@lexartifexllp.com; połączenie +234.803.979.5959.