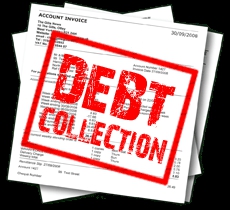 Debt Collection Lawyers in Nigeria
ODVETNIKI Izterjava dolgov v Nigeriji
Če ste se soočajo z neurejenih račun ali primeru goljufije v okviru svojega posla s posameznika ali podjetje v Nigeriji, potem morate varno, učinkovite, stroškovno učinkovite in strokovne storitve izterjave dolgov in predelave v Nigeriji.
Na Lex ARTIFEX VŽU, nismo agencija za zbiranje. Smo odvetniki zbiranja, ki zagotavljajo storitve zbiranja in pravdnih vsej Nigeriji kot spretni sredstva, za katera se regenerirajo neporavnani dolgovi za stranke hitro in učinkovito.
The

odvetniki izterjave ob Lex ARTIFEX VŽU, Ne obupajte na kateri koli neplačanega računa, ne glede na to, kako težko dobili plačilo izkaže, da je. Zastopamo tako nigerijske in čezmorskih strankam: posamezniki, storitve podjetja, proizvajalci, trgovci, finančne institucije, vladne agencije,

as well as law firms both directly or through their collection agencies

.
Za račune prejeli prek agencij za zbiranje, obrnemo upniku le z zbiranjem agencije dovoljenjem.
Our mindset is to provide successful recovery of your debt collection claims quickly and efficiently whether that entails taking the debtor to court or not

.

We use fast and aggressive legal strategies to collect your money

.
Zaračunavanje in FEE STRUKTURA
Naše nepredvidljivih cene gibljejo od 5% – 50% odvisno od vrste zbiranja in zneska terjatve. za sporov, smo zaračuna 5%
non-contingent suit fee to apply against our contingent rates

.

Flat rates are also available on request

.
Če želite izvedeti več o storitvi izterjave Lex ARTIFEX VŽU, obrnite član naše ekipe, neposredno ali po e-pošti lexartifexllp@lexartifexllp.com. Odvetniki so usposobljeni v angleškem jeziku in delo z ne-angleško govorečih strank prek jezikovnih prevajalcev.
Poslovni Izterjava dolgov Skupina Lex ARTIFEX LLP ordinacij