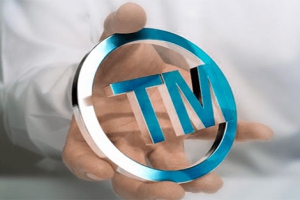 Trademark Attorneys in Nigeria
TRADEMARK ATTORNEYS IN NIGERIA
Če ste vodenje podjetja in imajo besedo, simbol, stavek, logo, oblikovanje, ali kombinacija tistih, ki predstavljajo svoje izdelke ali storitve,

it is important that you consider trademark filing and protection in Nigeria

– (Nigerija je eden od vozlišč za trgovino čezmejnim na svetu).
Lex ARTIFEX LLP ponuja široko paleto uporabe blagovne znamke in tožilstvom v Nigeriji.

As accredited trademark attorneys in Nigeria

, nudimo strankam pravočasno,

cost-effective and top-notch trademark services

.
Mi smo licenco IP odvetniki z Nigerijski urad IP (t.j.. blagovne znamke, Patenti in modeli tajništvo zakona oddelka gospodarskih Zveznega ministrstva za industrijo, Trgovina in naložbe Nigerije.
Specializirani smo v komercializaciji intelektualne lastnine in uveljavljanja pravic intelektualne lastnine v Nigeriji. Naša ekipa združuje strokovno znanje in izkušnje pri pripravi in ​​pregonu vlog za blagovne znamke na nigerijski Trademark Office in zagotoviti pravna mnenja o pravicah intelektualne lastnine, Vprašanja za ugotavljanje kršitev in veljavnost.
Zastopamo nigerijske in mednarodne stranke na IP vložitvi v Nigeriji, Upravljanje IP portfelj, in pripravi ureditev licenciranja.
ZNAMKA vložitve POSTOPKI v Nigeriji
Naslednji podatki so pomembni za vsako vlogo za blagovne znamke v Nigeriji:
1. Vložitev je narejen za glavnico skozi akreditirani

trademark attorney in Nigeria

.
To act for clients

, sprejemamo pooblastilo le podpisano, z vsemi podatki o imenu, naslov in državljanstvo strank / vlagatelja.
2.
The delivery time for a Preliminary Search Report to confirm the mark's distinctiveness from existing and pending registrations is within five

(5) delovni dnevi.
3. Če je blagovna znamka sprejemljiva za registracijo,
a

Sprejemno pismo bo izdal tajnik blagovnih znamk.
4. Blagovna znamka bo objavljen v Nigerijski list blagovne znamke in bo odprta do opozicije za obdobje dva (2) mesecev od datuma oglas.
5. Če se ne nasprotuje registraciji blagovne znamke prejela v določenem roku ali ni nasprotovanj so trajno,
a

Potrdilo o registraciji izda tajnik. ko je izdala, Potrdilo o registraciji bo odražala datum začetnega vložitve kot datum registracije (t.j.. Datum vložitve potrditve).
6. Blagovna znamka se lahko registrira bodisi v jasno (črno in belo) barvo ali v barvnem formatu. Vendar, če je v barvnem formatu, zaščita je omejena na tej barvi le. Če je očitno (črno in belo), registracija se zagotovi varstvo vseh barv predstavitvi blagovne znamke.
7. Če želite registrirati kombinirano blagovno znamko (ki vključuje tako besednih elementov in figurativnih elementov), izključna pravica do uporabe blagovne znamke, je omejena na uporabo blagovne znamke v točno konfiguracijo ali način, na katerega je bila vložena, in registrirano. Če stranka želi uporabiti besedni element njegove blagovne znamke ločeno od logotipa (ali obratno), potem je potrebna registracija za drugo blagovna znamka vključuje samo besedo ali figurativne elemente, da bi ponudili posebno zaščito.
8. Prvi do datoteke pravilo, je velikega pomena za registracijo blagovne znamke v Nigeriji. Če sta dve ali več vlog enako ali podobno bo prva uporaba zgolj pomembnost za registracijo.
9. Registrirane blagovne znamke v Nigeriji imajo začetno veljavnost sedmih (7) let od datuma prijave in se lahko podaljša za nedoločen čas za nadaljnja obdobja štirinajstih (14) let.
10. To ni potrebno, blagovna znamka, da je v uporabi v Nigeriji, da za to, da se registrirajo.
We are your progressive partner

! Za-poslovno usmerjena IP nasveti, Vloga blagovna znamka v Nigeriji in pravno zastopanje v Nigeriji, prosim pokliči +234.803.979.5959, ali e-pošta lexartifexllp@lexartifexllp.com. Mi bomo z veseljem pomagali!
Trademark Attorneys in Nigeria