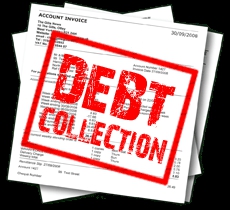 Debt Collection Lawyers in Nigeria
AVOKATËVE Mbledhja e borxheve në Nigeri
Në qoftë se ju jeni ballafaquar me një llogari të pazgjidhur apo një rast të mashtrimit në rrjedhën e transaksionit tuaj me një individ apo kompani në Nigeri, atëherë ju keni nevojë për një vend të sigurtë, efikas, kosto-efektive dhe të mbledhjes së borxheve dhe shërim profesionale të shërbimeve në Nigeri.
Në Lex Artifex LLP, ne nuk jemi një agjensi e mbledhjes. Ne jemi avokatët e mbledhjes që ofrojnë të mbledhjes dhe procesit gjyqësor të shërbimeve në të gjithë Nigeri si një mjet të aftë për të cilën borxhet e papaguara janë të mbulohen për klientët shpejt dhe me efikasitet.
The

avokatët mbledhjen e borxhit në Lex Artifex LLP, nuk do të heqë dorë nga çdo llogari të papaguar, pa marrë parasysh sa e vështirë duke marrë pagesën dëshmon të jetë. Ne përfaqësojmë dy klientët nigerian dhe të huaj: individët, kompanitë e shërbimeve, prodhuesit, tregtarët, institucionet e financave, agjencitë qeveritare,

as well as law firms both directly or through their collection agencies

.
Për llogaritë e marra përmes agjencitë e mbledhjes, Ne kontaktoni kreditorit vetëm me mbledhjen e agjencisë leje.
Our mindset is to provide successful recovery of your debt collection claims quickly and efficiently whether that entails taking the debtor to court or not

.

We use fast and aggressive legal strategies to collect your money

.
FATURIMI DHE STRUKTURA FEE
Çmimet tona shkojnë nga paparashikuara 5% – 50% në varësi të llojit të mbledhjes dhe shumës së kërkesës. për çështje gjyqësore, Ne ngarkuar një 5%
non-contingent suit fee to apply against our contingent rates

.

Flat rates are also available on request

.
Për të mësuar më shumë në lidhje me shërbimin e mbledhjes së borxheve Lex Artifex LLP, ju lutem kontaktoni një anëtar të ekipit tonë të drejtpërdrejtë ose email lexartifexllp@lexartifexllp.com. Avokatët janë të aftë në gjuhën angleze dhe të punojnë me jo-anglisht folëse klientët përmes përkthyesve të gjuhës.
Commercial Debt Rimëkëmbjes Practice Group Lex Artifex LLP-së