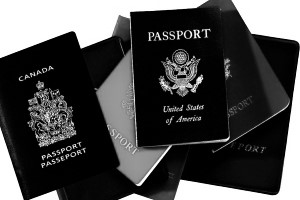 Immigration law firm in Nigeria
Our lawyers take pride in providing specialized advice in all areas of immigration law

.

Our consultative approach ensures the interests of you

,

your family

,

and your business are at the forefront of our minds

.
Lex Artifex LLP's immigration lawyers process Business Permit and Expatriate Quota for offshore companies and foreign investors

;

Residency Card for ECOWAS citizens

;

and Combined Expatriate Residence Permit and Allied Card

(

CERPAC

)

for non-ECOWAS citizens' that wish to live and carry on business in Nigeria

.
We work with businesses and start-ups seeking temporary

(

nonimmigrant

)

and permanent

(

immigrant

)

visas for specialty employees

,

intra-company transferees

,

and other work-related reasons

,

including changes of employer

,

extensions of stay

,

changes of status

,

permanent residence

,

consular and immigrant visa processing

.
We provide full-service professional legal advice and representation for your immigration and visa needs

.

We handle a broad spectrum of complex immigration issues for individual and corporate clients

, duke përfshirë:
Procurement of Business Permits and Expatriate Quotas

Immigrants Visas

Temporary Work Permits

(

TWP

)

Residence Permits – Combined Expatriate Residence Permit and Allied Card

(

CERPAC

)

Adjustment of Status

Employment Authorization

Renewals for Permanent Residence Cards

Spousal visas
CONTACT
për këshillimor, ju lutem kontaktoni një anëtar të ekipit tonë drejtpërdrejt ose email lexartifexllp@lexartifexllp.com. Avokatët janë të aftë në gjuhën angleze dhe të punojnë me jo-anglisht folëse klientët përmes përkthyesve të gjuhës.