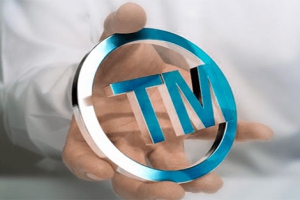 Trademarks Attorneys in Nigeria
TRADEMARKS ATTORNEYS IN NIGERIA
Nëse jeni drejtimin e një biznesi dhe të ketë një fjalë, simbol, frazë, logo, dizajni, ose kombinim i atyre që përfaqësojnë mallrat ose shërbimet tuaja,

it is important that you consider trademark filing and protection in Nigeria

– (Nigeria qenë një nga shpërndarës për tregtinë ndërkufitare në botë).
Lex Artifex LLP ofron një gamë të gjerë të aplikimit Trademark dhe shërbimeve të prokurorisë në Nigeri.

As accredited trademarks attorneys in Nigeria

, Ne të sigurojë klientët me kohë,

cost-effective and top-notch trademark services

.
Ne jemi të licencuar si IP avokatët nga Zyra IP Nigerian (d.m.th.. markat tregtare, Patentat dhe Designs Regjistri i Departamentit ligjit tregtar të Ministrisë Federale të Industrisë, Tregtisë dhe Investimeve të Nigerisë.
Ne jemi te specializuar në komercializimin e pronës intelektuale dhe zbatimin e të drejtave të pronësisë intelektuale në Nigeri. Ekipi ynë kombinon ekspertizë në përgatitjen dhe ndjekjen e aplikimeve për marka tregtare në Zyrën Tregtare nigerian dhe të japë mendime juridike mbi të drejtat e pronësisë intelektuale, Shkelje dhe vlefshmërinë çështje.
Ne përfaqësojmë klientët nigerian dhe ndërkombëtare në paraqitjen IP në Nigeri, menaxhimin e portofolit IP, dhe hartimin e marrëveshjeve të licencimit.
PROCEDURAT MARKËS paraqitjen në Nigeri
Të dhënat e mëposhtme janë të rëndësishme për çdo aplikim për markë tregtare në Nigeri:
1. Paraqitjen e është bërë për një drejtori përmes një akredituar

trademark attorney in Nigeria

.
To act for clients

, ne e pranojmë një Fuqia e Prokurorit nënshkruar thjesht, me veçoritë e plotë të emrit, adresa dhe kombësia e klientit / aplikantit.
2.
The delivery time for a Preliminary Search Report to confirm the mark's distinctiveness from existing and pending registrations is within five

(5) ditë pune.
3. Ku trademark është e pranueshme për regjistrim, një Letra e Pranimit do të lëshohet nga Sekretari i Markave Tregtare.
4. Markë tregtare do të publikohet në Journal Nigerian Trademark dhe do të jetë e hapur për opozitën për një periudhë prej dy (2) muaj nga data e konkursit.
5. Nëse nuk ka kundërshtime për regjistrimin e markës tregtare janë pranuar brenda periudhës së specifikuar ose nuk ka kundërshtime janë të qëndrueshme, një Çertifikatë regjistrimi lëshohet nga Sekretari. kur lëshohet, Certifikata e regjistrimit do të pasqyrojë datën e dorëzimit fillestar si data e regjistrimit të (d.m.th.. data e depozitimit njohjes).
6. Një markë tregtare mund të regjistrohet ose në haptas (e zeze dhe e bardhe) ngjyrë ose në një format ngjyra. megjithatë, në qoftë se ajo është në një format ngjyra, mbrojtja do të kufizohet në atë ngjyrë vetëm. Nëse kjo është qartë (e zeze dhe e bardhe), regjistrimi do të përballojë mbrojtje në të gjitha ngjyrat e prezantimit të markës tregtare.
7. Nëse ju doni për të regjistruar një markë të kombinuar (e cila përfshin dy elemente fjalë dhe elementeve figurative), të drejtën ekskluzive për të përdorur markën është i kufizuar në një përdorim të markës tregtare në konfigurimin e saktë ose mënyrën në të cilën është paraqitur dhe regjistruar. Nëse një klient dëshiron të përdorë elementin fjalën e markës së tij veçmas nga logos (ose anasjelltas), atëherë regjistrimi për një tjetër markë, duke përfshirë vetëm fjalë apo elementeve figurative është e nevojshme në mënyrë që të ofrojnë mbrojtje të veçantë.
8. parë-to-skedar Rregulli është i një rëndësie të madhe për regjistrimin e markës tregtare në Nigeri. Nëse dy ose më shumë aplikime janë identike ose të ngjashme vetëm aplikimi i parë do të jepet rëndësi për regjistrim.
9. marka të regjistruara në Nigeri kanë një vlefshmëri fillestar të shtatë (7) vjet nga data e aplikimit dhe mund të rinovohet pafundësisht për periudha të mëtejshme e katërmbëdhjetë (14) vjet.
10. Nuk është e nevojshme për një markë të jetë në përdorim në Nigeri në mënyrë që ajo të jetë e regjistruar.
We are your progressive partner

! Për një këshillë IP biznesit të fokusuara, Aplikacioni për markë tregtare në Nigeri dhe përfaqësim ligjor në Nigeri, te lutem me telefono +234.803.979.5959, ose email lexartifexllp@lexartifexllp.com. Ne do të jenë të lumtur për të ju ndihmuar!
Trademarks Attorneys in Nigeria