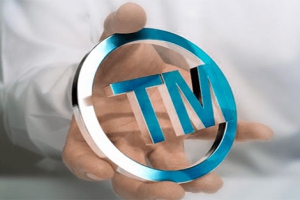 Trademark Attorney in Nigeria
TRADEMARK ATTORNEY IN NIGERIA
Agar bir ish bilan ishlayotgan va bir so'z bor bo'lsa, belgi, ifoda, logo, dizayn, yoki uyg'unligi mol yoki xizmatlarni vakili,

it is important that you consider trademark filing and protection in Nigeria

– (Nigeriya dunyoda transchegara savdo markazlaridan biri bo'lgan).
Lex Artifex LLP Nigeriyada savdo belgisi qo'llash va bajarish xizmatlarining keng spektrini taklif etadi.

As an accredited trademark attorney in Nigeria

, Biz o'z vaqtida taqdim,

cost-effective and top-notch trademark services

.
We are licensed as IP Attorneys by the Nigerian IP Office

(aytganda. Tovar belgilari, Sanoat Federal vazirligining Tijorat qonuni bo'limi patentlar va dizaynlashtirilgan Ro'yxatga, Savdo va Nigeriya investitsiya.
Biz Nigeriyada intellektual mulk huquqlarini, intellektual mulk va ijro tijoratlashtirish ixtisoslashgan. Bizning jamoa tayyorlash va intellektual mulk huquqi bo'yicha huquqiy fikr Nigeriya savdo belgisi ofisida tovar belgilari uchun arizalar bo'yicha jinoyat ishi va ta'minlash bilan tajriba birlashtiradi, buzilishi va amal qilish masalalari.
Biz Nigeriyada IP topshirish to'g'risidagi Nigeriya va xalqaro mijozlarga vakili, IP portfeli boshqarish, va litsenziyalash kelishuvlar tuzish.
Nigeriya savdo belgisi qirindi TARTIBI
Quyidagi ma'lumotlarni Nigeriyada savdo belgisi uchun har bir dastur uchun muhim bo'lgan:
1. Dosyalama bir akkreditatsiyadan o'tgan orqali asosiy uchun qilingan

trademark attorney in Nigeria

.
To act for clients

, Biz shunchaki imzolangan ishonchnoma qabul, nomi to'liq xususiy bilan, mijoz / arizachining manzili va millati.
2.
The delivery time for a Preliminary Search Report to confirm the mark's distinctiveness from existing and pending registrations is within five

(5) ish kun.
3. tovar belgisini ro'yxatdan o'tkazish uchun maqbul qani, a Qabul Letter Tovar belgilari bo'yicha ro'yxatga tomonidan beriladi.
4. savdo belgisi bilan chop etiladi Nigeriya savdo belgisi jurnali va bir davr uchun muxolifat ochiq bo'ladi ikki (2) oy e'lon qilingan kundan e'tiboran.
5. Tovar belgisini ro'yxatdan uchun hech qanday e'tirozlar belgilangan muddatda qabul qilinadi yoki hech e'tirozlar barqaror bo'lsa, a Ro'yxatidan o'tkazilganlik to'g'risidagi guvohnoma Ro'yxatga tomonidan beriladi. chiqarilgan bo'lsa, Ro'yxatdan guvohnoma ro'yxatidan o'tkazilgan kundan sifatida dastlabki topshirish sanasini aks ettiradi (aytganda. topshirilgan tasdiqlash sana).
6. A savdo belgisi aniq yo ro'yxatdan o'tkazilishi mumkin (qora va oq) rang yoki rangli formatida. ammo, Bu rang shaklida bo'lsa, himoya, deb rangi cheklangan bo'lishi kerak faqat. Bu ochiq-oydin bo'lsa (qora va oq), Ro'yxatdan savdo rusumi taqdimoti barcha ranglar bilan himoya bermoq lozim.
7. Agar birlashgan tovar belgisi ro'yxatdan bo'lsangiz (qaysi so'z elementlar va majoziy elementlarni o'z ichiga oladi), savdo markasi foydalanish huquqi u topshirilgan va ro'yxatdan bo'lgan aniq konfiguratsiyasiga yoki tarzda savdo belgisi bilan foydalanish cheklangan. Agar mijoz logo alohida o'z savdo belgisi so'zi elementi foydalanish istasa (yoki aksincha), keyin yana bir savdo belgisi faqat so'z yoki majoziy ma'noda elementlarni, shu jumladan, ro'yxatga olish alohida taklif himoya qilish uchun zarur bo'lgan.
8. birinchi-to-fayl qoida Nigeriyada Tovar belgisini ro'yxatdan o'tkazish uchun katta ahamiyatga ega. Ikki yoki undan ortiq arizalar bir xil yoki o'xshash bo'lsa faqat birinchi dastur ro'yxatidan o'tkazish uchun muhimligini beriladi.
9. Nigeriyada ro'yxatdan o'tgan savdo etti boshlang'ich haqiqiyligini bor (7) va ariza olingan kundan boshlab o'n to'rt yil yanada vaqt davomida abadiy yangilanishi mumkin (14) yil.
10. Bu ro'yxatga uchun bir savdo belgisi tartibda Nigeriyada foydalanishda bo'lishi uchun zarur emas.
We are your progressive partner

! biznes-qaratilgan IP maslahat uchun, Nigeriyada savdo belgisi ilova va Nigeriyada huquqiy vakillik, qo'ng'iroq qiling +234.803.979.5959, yoki elektron pochta lexartifexllp@lexartifexllp.com. Biz sizga yordam berish uchun baxtli bo'laman!
Trademark Attorney in Nigeria