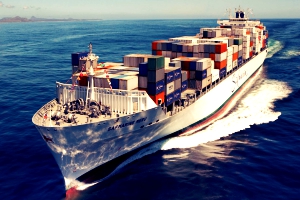 Nigeria NAFDAC Pre-Shipment Inspection Dan Pengujian Agen di India dan China
NIGERIA'S NAFDAC PRE-PENGIRIMAN INSPEKSI DAN PENGUJIAN AGEN DI INDIA DAN CHINA
Kantor Hukum Lex Artifex telah memperkenalkan F&D Helpdesk untuk membantu individu dan perusahaan yang terlibat dalam pembuatan, distribusi, ekspor dan impor makanan diatur dan obat-obatan dalam memenuhi persyaratan yang ditetapkan oleh Badan Nasional Nigeria untuk Food and Drug Administration dan Kontrol ("NAFDAC").

This publication lists out Nigeria's NAFDAC pre-shipment inspection and testing agents i

n India and China

untuk penerbitan Bersih Laporan Pemeriksaan Dan Analisis (Cria).
S / N

NAMA AGEN

NEGARA

ALAMAT

NOMOR TELEPON. & E-MAIL

1.

Guangzhou Uji Teknologi Consulting Co. Ltd

Cina

RM16-20, 15/F, Huagang Bangunan Bisnis, 140 Barat Zhong Shan Road, Guangzhou 510630, P.R. Cina

tel: 00986-20-38023050, 00986-20-38023055, 00986-20-38023058

Fax: 00986-20-38023060

2.

Shanghai Hanlin Pharmaceutical Ltd

Cina

blok C, 15 Lantai, Tidak 58, Tidak 1 alun-alun, Liuhe Jalan, menculik 200001 P.R. Cina

E-mail:

3.

NHU Laboratories

Cina

RM1710, Ilmu ego & Teknologi Bangunan Tidak ada 555, Wensan Jalan Kota Hangzhou, Provinsi Zhejiang, Cina

tel: 0571-88909600

4.

Cina Standar Teknologi Services Ltd

Cina

1-3F, 31 Xizhaosi MidStreet, Dongcheng Dist, Beijing, Cina, 100061

tel:+86-10-67151811E-

5

QCS Labs LLP

India

1stFloor, Swami Samartha Niwas 6/4, Chandrodaya Masyarakat, Dekat Swastik Taman, Chembur, Mumbai-400.071

tel: 6508 3829,

Tel / Fax:25293300/25224892

E-mail:

6

Silis Labs Pvt. Ltd

India

301, SHAPATH-3, Nr Gujurat Info Menara 301, SHAPATH-3, Nr GujuratInfo Menara S. G. Jalan raya, Ahmedabad-380 054, Gujarat, India.

Telepon: +91-79-2684 0046

E-mail:

7

Analytical Services Pvt Ltd Kontrol

India

Plot.No.73 Raja, Kawasan industri, Mulund, Mumbai , India

tel: 0022/65771038
TENTANG LEX ARTIFEX LLP
Lex Artifex LLP adalah jendela bagi produsen, eksportir, dan distributor makanan dan obat diatur produk mencari lisensi di Nigeria dan mencari akses ke pasar Nigeria. Kami adalah satu-stop shop untuk kepatuhan dan due diligence jasa hukum di Nigeria. Kami menyediakan klien dengan bimbingan hukum melalui setiap langkah dari proses perdagangan dan di luar.
Untuk mempelajari lebih lanjut tentang Lex Artifex LLP F&D Helpdesk dan bagaimana kami dapat membantu Anda, tolong email: lexartifexllp@lexartifexllp.com; panggilan +234.803.979.5959.