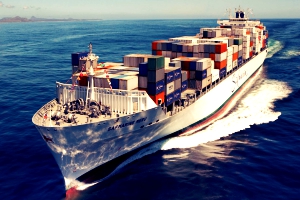 Nigeria Inspection NAFDAC pra-penghantaran dan Testing Agents di India dan China
NIGERIA'S NAFDAC PRE-PENGHANTARAN PEMERIKSAAN DAN PENGUJIAN EJEN DI INDIA DAN CHINA
Lex Artifex Law Office telah memperkenalkan F&D Helpdesk untuk membantu individu dan syarikat yang terlibat dalam sektor perkilangan, pengedaran, pengeksportan dan pengimportan makanan terkawal dan ubat-ubatan dalam memenuhi syarat yang ditetapkan oleh Agensi Kebangsaan Nigeria bagi Pentadbiran dan Kawalan Makanan dan Dadah ("NAFDAC").

This publication lists out Nigeria's NAFDAC pre-shipment inspection and testing agents i

n India and China

bagi penerbitan Laporan Bersih Pemeriksaan Dan Analisis (CRIA).
S / N

NAMA AGEN

COUNTRY

ALAMAT

NO TELEFON. & EMAIL

1.

Guangzhou Test Technology Consulting Co. Ltd

China

RM16-20, 15/F, Bangunan Perniagaan Huagang, 140 West Zhong Shan Road, Guangzhou 510630, P.R. China

Tel: 00986-20-38023050, 00986-20-38023055, 00986-20-38023058

Faks: 00986-20-38023060

2.

Shanghai Hanlin Pharmaceutical Ltd

China

Block C, 15 tingkat, Tiada 58, Tiada 1 Plaza, Liuhe Road, Shanghai 200001 P.R. China

e-mel:

3.

NHU Laboratories

China

RM1710, Sains ego & Technology Building No 555, Wensan Road Hangzhou City, Provinsi Zhejiang, China

Tel: 0571-88909600

4.

China Piawaian Technology Services Ltd

China

1-3F, 31 Xizhaosi MidStreet, Dongcheng District, Beijing, China, 100061

Tel:+86-10-67151811E-

5

QCS Labs LLP

India

1stFloor, Swami Samartha Niwas 6/4, Chandrodaya Society, Near Swastik Park, Chembur, Mumbai-400.071

Tel: 6508 3829,

Tel / Fax:25293300/25224892

e-mel:

6

SILIS Labs Pvt. Ltd

India

301, Shapath-3, Nr Gujurat Maklumat Tower 301, Shapath-3, Nr GujuratInfo Tower S. G. Highway, Ahmedabad-380 054, Gujarat, India.

telefon: +91-79-2684 0046

E-mel:

7

Analisis Control Services Pvt Ltd

India

Plot.No.73 Raja, Estet perindustrian, Mulund, Mumbai , India

Tel: 0022/65771038
ABOUT LEX Artifex LLP
Lex Artifex LLP ialah tetingkap bagi pengeluar, pengeksport, dan pengedar makanan dan dadah produk terkawal mencari pelesenan di Nigeria dan mencari akses kepada pasaran Nigeria. Kami adalah kedai sehenti untuk perkhidmatan pematuhan dan usaha yang wajar undang-undang di Nigeria.
We provide clients with legal guidance through every step of the trade process and beyond

.
Untuk mengetahui lebih lanjut mengenai Lex Artifex LLP F&D Helpdesk dan bagaimana kita boleh membantu anda, sila e-mel: lexartifexllp@lexartifexllp.com; panggilan +234.803.979.5959.