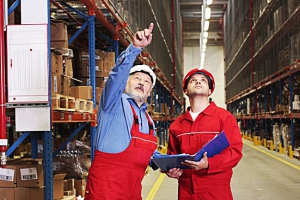 Retningslinjer for lager inspeksjon av Nigerias NAFDAC
RETNINGSLINJER FOR LAGER inspeksjon av Nigerias NAFDAC
Lex Artifex LLP, advokatfirma i Nigeria, har innført F&D Helpdesk å bistå enkeltpersoner og selskaper som er involvert i produksjonen, fordeling, eksport, og import av regulert mat og medisiner i å møte kravene satt av Nigerias nasjonale kontoret for Food and Drug Administration og kontroll ("NAFDAC"). Denne publikasjonen gir et øyeblikksbilde av gjeldende lover og forskrifter for mat og narkotika lager inspeksjon av NAFDAC.
Warehouse inspeksjon er en forutsetning for utstedelse av Chemical innførselstillatelse eller Listing sertifikat (fullmakt til å markeds kjemikalier).
SKRITT 1
·
A formal application by the company must be made for warehouse inspection
·
The letter of application must include the names of the chemicals

, mengdene av de kjemikalier og anvendelser for hvilke kjemikalier er beregnet.
·
The Application must be signed by Managing Director/CEO or the Technical Officer of the company

.
Dokumenter som kreves for LAGER inspeksjon av Nigerias NAFDAC
Følgende dokumenter kreves:
1.
Evidence of company registration
2.
Certified true copy of Memorandum and Articles of Association of the company

.
3.
Evidence of particulars of directors of the company
4.
Two

(2) passfoto av teknisk offiser med navn og firma skrevet på baksiden av pass.
5.
Evidence of the appointment letter

, aksept brev, og legitimasjon av teknisk offiser.
6.
Standard Operating Procedure

(SOP) for lagring / håndtering av kjemikalier behørig signert av daglig leder / administrerende direktør eller Teknisk offiser med navn og betegnelse.
7.
Evidence of payment for Warehouse inspection

.
8.
Evidence of payment of rent for a minimum of one year or evidence of ownership in case of companies using their own warehouse

.
9.
Evidence of previous Listing Certificate

. (Gjelder ikke nye søkere)
10. Bevis på tidligere Kjemisk innførselstillatelse indikerer innførsel og tillater å fjerne (Gjelder ikke nye søkere).
11. Bevis på salg (faktura) og lokale kjøp. (Gjelder ikke nye søkere)
12. Aksje- og avhending poster. (Gjelder ikke nye søkere)
13. Bevis for avfallshåndtering
14. Liste over kunder som indikerer full kontakt adresse (ingen P.O. Eske), telefonnummer, e-post og status (markedsfører eller sluttbruker). (der det er aktuelt)
15. Medisinsk Trenings sertifikat for de tekniske offiserer (Dette bør gjøres hvert halvår).
SKRITT 2
·
Submission of application and review of documents
Gjennom avtale som juridiske representanter og advokater, Lex Artifex LLP kan bistå mat- og legemiddelprodusenter, eksportører, importører og distributører i innlevering av søknaden og alle nødvendige dokumenter med vedkommende myndighet i Nigeria.
SKRITT 3
·
Warehouse Inspection as scheduled

.
SKRITT 4
· Behandling av Permit
Ved tilfredsstillende kontroll av lageret, Tillat søkt behandles.
For utilfredsstillende inspeksjon, en Compliance direktiv er utstedt innen to (2) arbeidsdager.
·
Payment of the prescribed tariff
TIMELINES FOR

WAREHOUSE INSPECTION BY NIGERIA'S NAFDAC
· En behandlingstid på femten (15) virkedager fra tidspunktet for innlevering av søknaden skal tillates.
·
The timeline for processing is suspended when there is a compliance directive and shall resume when the applicant complies and communicates compliance with the Agency

.
·
Warehouse Inspection is conducted annually for importers and marketers of restricted and agrochemicals

. Det er gjennomført hver 2 år for importører og markedsførere av industriell og laboratoriekjemikalier.
·
Timeline stops once compliance directive is issued

.
Alle dokumenter må være på engelsk språk.
REGULATORY REQUIREMENTS FOR

WAREHOUSE INSPECTION BY NIGERIA'S NAFDAC
1.
A technical officer with scientific background with a minimum of Ordinary National Diploma

; OND eller tilsvarende skal ha ansvar for å forklare og diskutere den nøyaktige kjemiske natur og bruk av elementene som søknaden er sendt inn. Han er også ansvarlig for håndtering og lagring av kjemikalier.
2.
The Technical officer must be present during inspection of facility and must be the officer whose passport photograph was submitted

.
3.
No technical officer is allowed to represent more than one company

(datterselskaper inkludert).
4.
Companies with foreign technical officers must submit work permit

.
plassering
1.
Storage and handling of chemicals in residential buildings and or area is prohibited
2.
Applicants shall have a warehouse that will be inspected for adequacy and appropriateness for the storage of chemicals

.
3.
The facility provided will depend on the nature of the chemicals stored

.
4.
Commercial warehouses are not allowed for storage of restricted and agrochemicals

.
Oppbevaring
1.
The facilities provided will depend on the nature of the chemicals in the warehouse

. Enkelte kjemikalier er nødvendig for å lagres under kontrollerte (under omgivelses) temperatur for å opprettholde deres potens for gyldighetsperioden.
2.
Companies that intend to store thermo-labile

(varmefølsomt) kjemikalier bør gi et kaldt rom / kjøleskap, kalde bokser eller et klimatiserte rommet avhengig av den spesifikke temperatur som kreves.
3.
Other facilities required for chemical storage include adequate illumination

, ventilasjon, levering av paller, Førstehjelpsutstyr, Personlig verneutstyr, og Brannslukkere.
4.
Chemicals should be stacked on pallets away from the walls with adequate space for movement within the warehouse

. Statuser bør brukes tilsvar.
5.
Food grade chemicals or pharmaceutical raw materials should be separated from industrial chemicals

.
6.
Expired

, foreldede eller ødelagte kjemikalier bør skilles, karantene, dokumenteres og rapporteres til Byrået.
7.
Flammable chemicals should not be stored close to sources of ignition or sparks

.
8.
Chemicals that can be easily oxidized should be kept away from oxidizing agents

.
Merking Informasjon om kjemikalier
1.
All Chemicals should be properly labeled according to the Globally Harmonized System

(GHS) av merking og klassifisering av kjemikalier.
2.
Chemicals should be labeled in English and should include but not limited to the following-Brand/Generic name

, batchnummer, produksjonsdato og utløpsdato, navn og adresse til produsenten, faresymboler, opprinnelsesland, nettoinnhold / vekt, viskositet, spesifikk vekt, brennbarhet, prosent renhet.
sikkerhets~~POS=TRUNC
1.
Personnel are to be provided with nose masks

, hånd hansker, vernebriller, kjeledress, og vernestøvler.
2.
Appropriate water supply should be in place

.
3.
First aid box and fire extinguishers are to be placed at strategic locations

.
4.
Condition monitoring devices are to be provided for sensitive chemicals

.
5. dokumentasjon
6.
Companies should keep proper records of chemicals imported

, solgt og eller kjøpes lokalt
7. (Deponering / utnyttelse poster).
8.
Disposal records of expired chemicals should also be kept with a certificate of destruction issued by authorized agencies

.
OM LEX ARTIFEX LLP
Lex Artifex LLP er vinduet for produsenter, eksportører, og distributører av regulerte mat og legemidler som søker lisens i Nigeria og ønsker tilgang til det nigerianske markedet. Vi er en one-stop shop for juridiske compliance og due diligence tjenester i Nigeria.
We provide clients with legal guidance through every step of the trade process and beyond

.
Hvis du vil vite mer om Lex Artifex LLP F&D Helpdesk og hvordan vi kan hjelpe deg med mat og narkotika lageret inspeksjon av Nigerias NAFDAC, vennligst send en epost: lexartifexllp@lexartifexllp.com; anrop +234.803.979.5959.