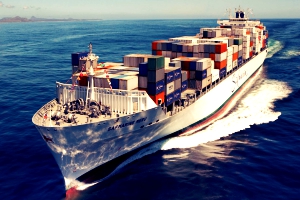 Nigerias NAFDAC Pre-forsendelse inspeksjon og testing Agenter i India og Kina
Nigerias NAFDAC PRE-forsendelse inspeksjon og testing agenter i India og Kina
Den Lex Artifex Law Office har innført F&D Helpdesk å bistå enkeltpersoner og selskaper som er involvert i produksjonen, fordeling, eksport og import av regulert mat og medisiner i å møte kravene satt av Nigerias nasjonale kontoret for Food and Drug Administration og kontroll ("NAFDAC").

This publication lists out Nigeria's NAFDAC pre-shipment inspection and testing agents i

n India and China

for utstedelse av Clean rapporter om inspeksjon og analyse (CRIA).
S / N

NAVN AGENT

LAND

ADRESSE

TELEFON NEI. & E-POST

1.

Guangzhou Test Technology Consulting Co. Ltd

Kina

RM16-20, 15/F, Huagang Business Building, 140 West Zhong Shan Road, Guangzhou 510630, P.R. Kina

Tel: 00986-20-38023050, 00986-20-38023055, 00986-20-38023058

Faks: 00986-20-38023060

2.

Shanghai Hanlin Pharmaceutical Ltd

Kina

blokk C, 15 Gulv, Nei 58, Nei 1 Plaza, Liuhe Road, Shanghai 200001 P.R. Kina

e-post:

3.

Nhu Laboratories

Kina

RM1710, ego Science & Technology Building Ingen 555, Wensan Road Hangzhou, Zhejiang-provinsen, Kina

Tel: 0571-88909600

4.

Kina Standards Technology Services Ltd

Kina

1-3F, 31 Xizhaosi MidStreet, Dongcheng Dist, Beijing, Kina, 100061

Tel:+86-10-67151811E-

5

QCS Labs LLP

India

1stFloor, Swami Samartha Niwas 6/4, Chandrodaya Society, Nær Swastik Park, Chembur, Mumbai-400071

Tel: 6508 3829,

Tel / Fax:25293300/25224892

e-post:

6

Silis Labs Pvt. Ltd

India

301, SHAPATH-3, Antall Gujurat Info Tower 301, SHAPATH-3, Antall GujuratInfo Tower S. G. Hovedvei, Ahmedabad-380 054, Gujarat, India.

telefon: +91-79-2684 0046

E-post:

7

Analytisk Control Services Pvt Ltd

India

Plot.No.73 Raja, Industrial Estate, Mulund, Mumbai , India

Tel: 0022/65771038
OM LEX ARTIFEX LLP
Lex Artifex LLP er vinduet for produsenter, eksportører, og distributører av regulerte mat og legemidler som søker lisens i Nigeria og ønsker tilgang til det nigerianske markedet. Vi er en one-stop shop for juridiske compliance og due diligence tjenester i Nigeria.
We provide clients with legal guidance through every step of the trade process and beyond

.
Hvis du vil vite mer om Lex Artifex LLP F&D Helpdesk og hvordan vi kan hjelpe deg, vennligst send en epost: lexartifexllp@lexartifexllp.com; anrop +234.803.979.5959.